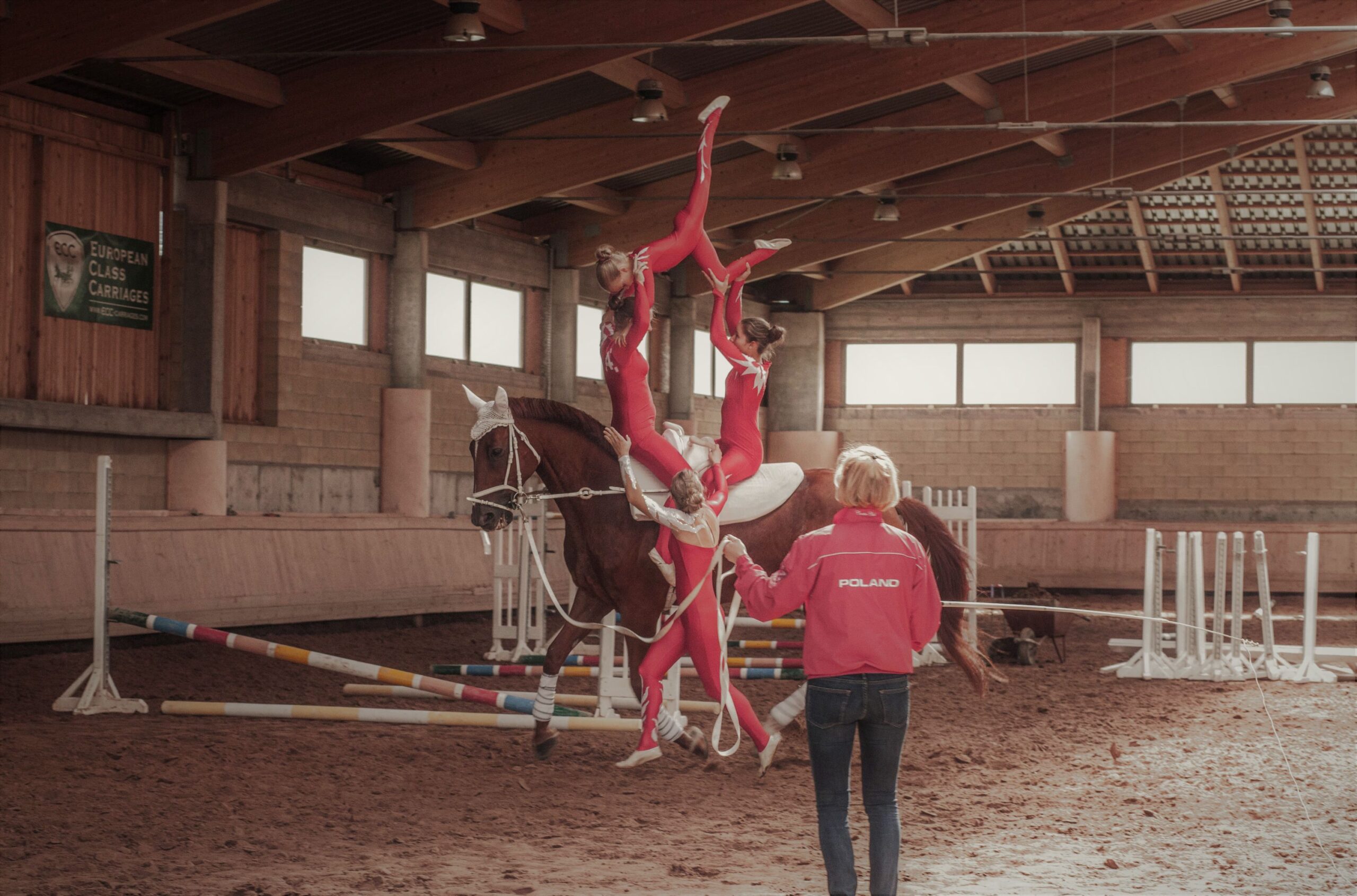 The Herd by Monika Kotecka and Karolina Poryzała, which was postproduced in our studio, has won the Audience Award at 37th WFF in the documentary films category.
The documentary follows members of the Volteo amateur female equestrian vaulting club who get a chance to join the Polish national team. Three participants, a girl, a teenager and a woman confront their weaknesses to fulfil their dreams. They don't realize that the fight they've put up to go professional may turn out more rewarding than the goal it served them for.
Karolina Poryzała and Monika Kotecka have written the script and directed the film, which was produced by Agnieszka Wasiak and Marta Gmosińska from Lava Films. Monika Kotecka was also responsible for cinematography, and Milenia Fiedler and Katarzyna Boniecka for editing. The premiere took place at 37th Warsaw Film Festival and the film won the Audience Award, ex aequo with British-German coproduction F@ck This Job by Vera Krichevskaya.
Our studio was responsible for the image postproduction. Director Monika Kotecka summarizes our cooperation: Working on "The Herd" was a lesson of patience. The film was made many years, the first part of the shooting was possible thanks to our friends who lend us the equipment. It was different cameras, different formats… Our priority was to stay close to our characters and to capture relations between the girls. When we finished editing, it occurred that the postproduction is a big challenge, and this time it demanded patience from Fixafilm's team. The colour correction made the footage coherent but adding the grain was crucial. Łukasz Ceranka's immense experience and his sensitive eye were invaluable in this process. Thanks to proper grain management we've managed to achieve a noble and film look.