From capture to final mastering
Fixafilm is an image postproduction and restoration facility based in Warsaw, Poland.
We have been active on the Polish market and internationally since 2012, offering a full range of image postproduction services. Our priority is the effective application of cutting-edge technology, we were the first studio in Poland to acquire Dolby Vision certification (2019).
We work chiefly with feature films, documentaries and series, including Polish, European, and US indie productions. Our services begin right on the film set – taking part in camera tests, providing file services (DIT, data wrangling, dailies), and supervising special effects creation. Once shooting is over, we take care of the image processing, thanks to the skills and experience of our DI and VFX specialists. At our Warsaw studio, talents and producers have access to three editing suites and two colour-grading and screening rooms. We use the Signiant Media Shuttle via optical fibre, enabling rapid access to footage and file exchange. We take security extremely seriously – our head office is protected by multi-level access control and strict procedures, and covered by specialist insurance. We complete the postproduction process by preparing deliverables for distribution via cinemas, television, and VOD.
Our company started out in the digital restoration business, which provided us with in-depth knowledge and understanding of image-processing dynamics. Over the last decade, we have restored over 300 films by masters such as Orson Welles, Sergei Parajanov, Dario Argento, Andrzej Wajda, Wojciech J. Has, and Andrzej Żuławski. We have received four nominations and a Polish Film Institute award in the digital restoration category (2013) and were nominated for the Focal International Awards (2018). Many film institutions and national archives have placed their trust in us, including the British Academy of Film and Television Arts, Film at Lincoln Centre New York, the Lithuanian Film Centre, the National Cinema Centre of Armenia, the Georgian National Film Centre, the Oleksandr Dovzhenko National Centre, the Polish Film Institute, and the National Film Archive – Audiovisual Institute.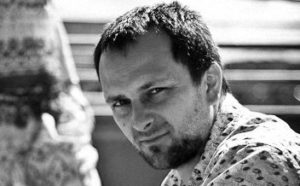 Łukasz Ceranka - partner
Producer and pioneer of digitisation processes on the Polish market. Has broad knowledge and over twenty years of experience in postproduction, digital restoration, practical applications of technology, and team management. With an eye for detail, his absolute priority is high-quality final results. Łukasz is head of Fixafilm's digital restoration department.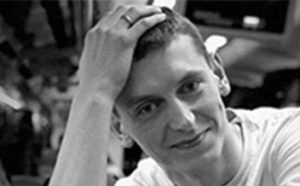 Andrzej Łucjanek - partner
Producer and DI/VFX process supervisor with twenty years of experience. Twice winner of Polish Film Institute awards in the digital restoration category. Lecturer at the Lodz Film School. His thorough knowledge of digital image processing and state-of-the-art production tools allow him to offer creative, functional solutions for our clients. Andrzej is head of Fixafilm's DI and VFX departments.