Kompleksowa obsługa
Od planu do projekcji
Fixafilm to dom postprodukcji filmowej i rekonstrukcji obrazu z siedzibą w Warszawie.
Działamy na polskim i międzynarodowym rynku od 2012 roku, oferując pełne spektrum usług postprodukcyjnych. Efektywne wykorzystywanie nowoczesnych technologii jest jednym z naszych priorytetów, w 2019 roku jako pierwsze studio w Polsce otrzymaliśmy certyfikat Dolby Vision.
Pracujemy głównie przy filmach fabularnych, dokumentalnych i serialach, w naszym dorobku znajdują się produkcje polskie, europejskie i niezależne kino amerykańskie. Nasz serwis zaczyna się na planie filmowym – uczestniczymy w testach kamerowych, zapewniamy obsługę plikową (DIT, data wrangling) i nadzorujemy efekty specjalne. Po zakończeniu zdjęć zajmujemy się przetwarzaniem obrazu, polegając na umiejętnościach i doświadczeniu naszych specjalistów z działów DI i VFX, a do dyspozycji twórców i producentów oddajemy montażownie, sale do korekcji barwnej i kolaudacji, zlokalizowane w trzypiętrowym studiu na warszawskim Służewie. Proces postprodukcji kończymy przygotowaniem materiałów emisyjnych do dystrybucji kinowej, telewizyjnej czy VOD.
Korzenie naszej firmy tkwią w rekonstrukcji cyfrowej, co daje nam głęboką wiedzę i zrozumienie dynamiki przetwarzania obrazu. W przeciągu 10 lat zrekonstruowaliśmy ponad 300 filmów, w tym takich mistrzów jak Orson Welles, Siergiej Paradżanow, Dario Argento, Andrzej Wajda, Wojciech J. Has, czy Andrzej Żuławski. Mamy na swoim koncie cztery nominacje i Nagrodę Polskiego Instytutu Sztuki Filmowej w kategorii rekonstrukcja cyfrowa (2013) oraz nominację do Focal International Awards (2018). Współpracowaliśmy z wieloma instytucjami i archiwami filmowymi, m. in. British Academy of Film and Television Arts, Lincoln Centre w Nowym Jorku, Litewskim Centrum Filmowym, Narodowym Centrum Kina w Armenii, Gruzińskim Narodowym Centrum Filmowym, Narodowym Centrum Ołeksandra Dowżenki oraz Polskim Instytutem Sztuki Filmowej i Filmoteką Narodową – Instytutem Audiowizualnym.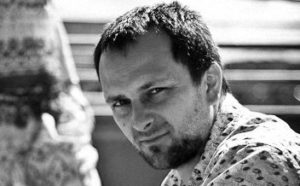 Łukasz Ceranka - wspólnik
Producent i prekursor procesów digitalizacyjnych na polskim rynku. Ma szeroką wiedzę i ponad 20-letnie doświadczanie w zakresie postprodukcji i rekonstrukcji cyfrowej, zarówno w zakresie praktycznego wykorzystania technologii, jak i zarządzania pracą zespołu. Wrażliwy na niuanse, jego bezwzględnym priorytetem jest jakość efektu finalnego. W FIXAFILM Łukasz szefuje działowi rekonstrukcji cyfrowej.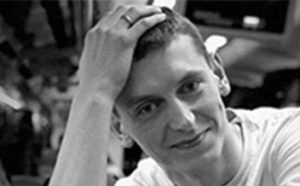 Andrzej Łucjanek - wspólnik
Producent i supervisor procesów DI i VFX z 20-letnim doświadczeniem. Dwukrotny laureat Nagrody PISF w dziedzinie rekonstrukcji cyfrowej. Wykładowca PWSFTviT w Łodzi. Szczegółowa wiedza z zakresu cyfrowej obróbki obrazu oraz znajomość nowoczesnych narzędzi produkcji sprawia, że jest w stanie proponować naszym klientom kreatywne i funkcjonalne rozwiązania. W FIXAFILM Andrzej zarządza pracą działów DI i VFX.