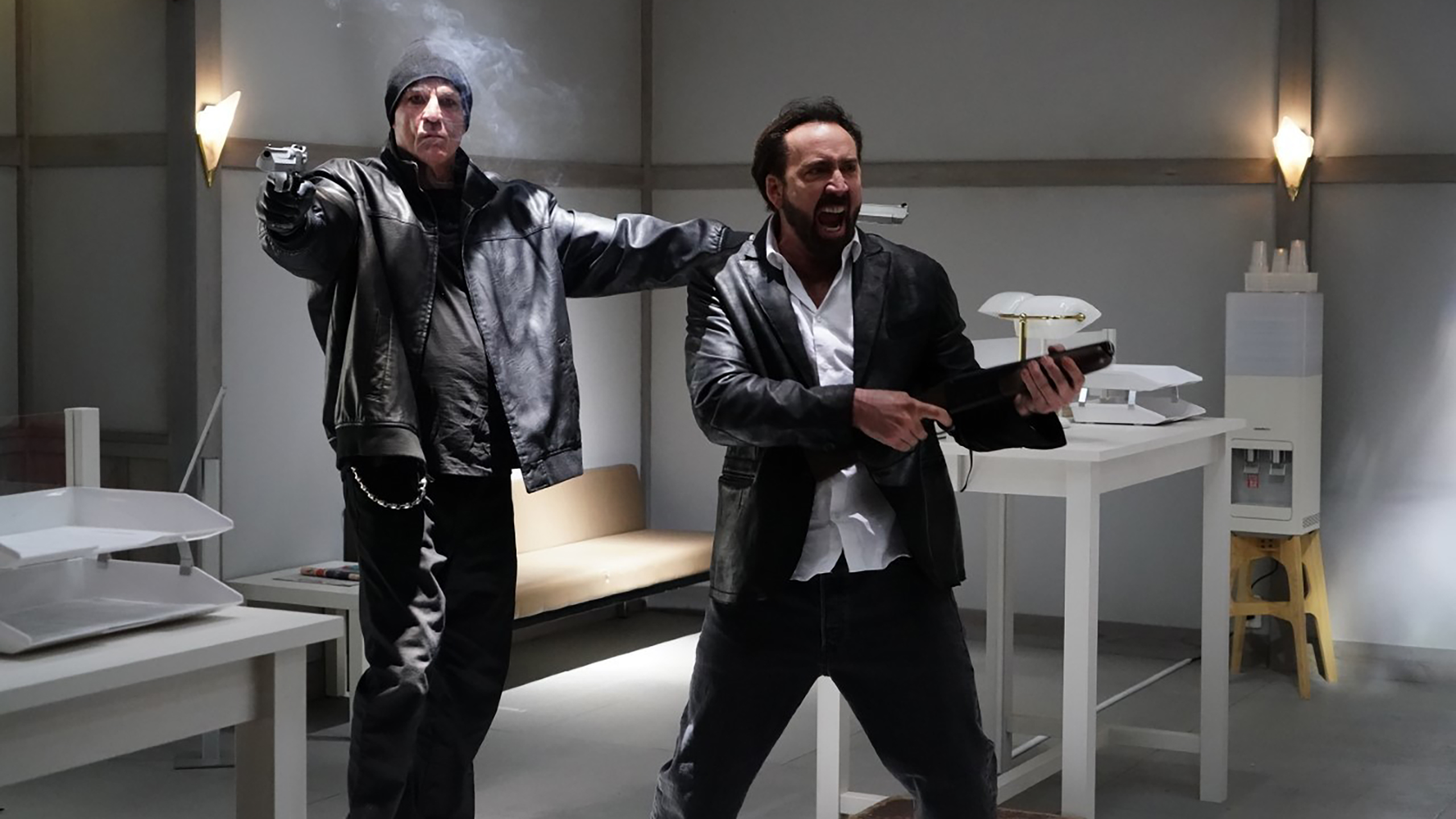 Prisoners of the Ghostland starring Nicolas Cage and post-produced by Fixafilm has premiered at the Sundance Film Festival.
Prisoners of the Ghostland is an English language debut by the Japanese director Sion Sono, who helmed more than 50 feature films and was awarded at festivals in Berlin, Toronto, and Fantasia Film Festival. The screenplay was written by Reza Sixo Safai and Aaron Hendry. The international cast is led by Nicolas Cage (The Rock, Leaving Las Vegas, Wild at heart), Sofia Boutella (Star Trek: Beyond, Atomic Blonde), and Nick Cassavetes (Face/Off, The Astronaut's Wife).
A ruthless bank robber Hero (Nicolas Cage) is sprung from jail by wealthy warlord The Governor (Bill Moseley), whose adopted granddaughter Bernice (Sofia Boutella) has gone missing. The Governor offers the prisoner his freedom in exchange for retrieving the runaway. Strapped into a leather suit that will self-destruct within five days, the bandit sets off on a journey to find the young woman—and his own path to redemption. Sion Sono's delirious mash-up of Western, samurai, and post-apocalyptic thriller is a sly spoof of the mythical hero's journey.
Fixafilm was responsible for image post-production. Our LA branch took care of the conforming, colour correction, preparing the end credit roll, finishing, and mastering. We have worked in 4K in ACES colour space, an international standard created under the auspices of the Academy of Motion Picture Arts and Sciences, which we had implemented in 2016. Our senior colourist Gosia Grzyb (Everything's Gonna Be OK, Hopper/Welles, Menashe) was responsible for the grading.
– The biggest challenge regarding the production of "Prisoners of the Ghostland" was the time pressure, as we had as little as a month to finish the film including over 320 VFX shots – says Wojtek Janio, Fixafilm CEO. – Also pandemic restrictions were troublesome, as postproduction was carried out in Los Angeles, where our office is located, but part of a team and the director was working in Japan.
The film was produced by Michael Mendelsohn, Laura Rister, Ko Mori, Reza Sixo Safai and Nate Bolotin. Baked Studios (Boss Level, Jumanji: Next Level) created special effects.
The premiere took place on Sunday, 31st January at the Sundance Film Festival which happens this year mostly online, with some number of screenings scheduled in theatres in states where the pandemic situation allows it.