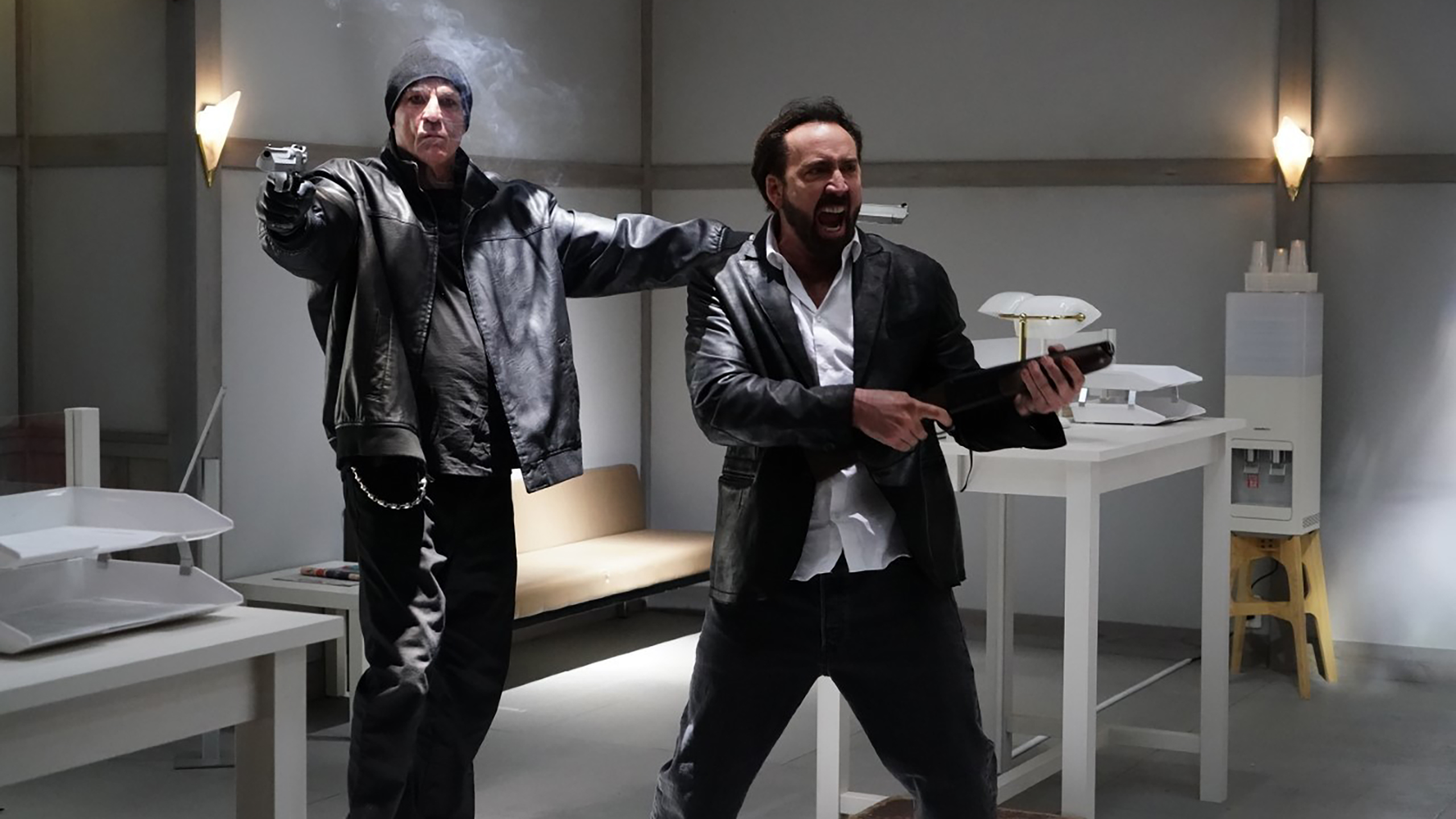 Postprodukowany przez Fixafilm Prisoners of the Ghostland z Nicolasem Cage w roli głównej został premierowo zaprezentowany na festiwalu w Sundance.
Prisoners of the Ghostland to anglojęzyczny debiut japońskiego reżysera Sion Sono, twórcy ponad 50 filmów fabularnych, nagradzanego na festiwalach w Berlinie, Toronto czy Fantasia Film Festival. Autorami scenariusza do filmu są Aaron Hendry i Reza Sixo Safai. W rolach głównych wystąpili Nicolas Cage (Twierdza, Zostawić Las Vegas), Sofia Boutella (Star Trek: W nieznane, Atomic Blonde) i Nick Cassavetes (Bez twarzy, Żona astronauty). Fabuła filmu opowiada o złodzieju Hero (Nicolas Cage), który zostaje wyciągnięty z więzienia przez bogatego gubernatora (Bill Moseley) i obarczony misją odnalezienia jego zaginionej wnuczki, Berenice (Sofia Boutella). Bandyta, ubrany w skórzany kombinezon, który ulegnie samozniszczeniu w ciągu pięciu dni, wyrusza w podróż, aby znaleźć młodą kobietę – i drogę do własnego odkupienia. Utrzymany w delirycznej tonacji film Sono czerpie garściami z tradycji westernu, filmu samurajskiego i kina postapokaliptycznego, ale nie daje się łatwo zamknąć w jednej konwencji.
Fixafilm była odpowiedzialna za postprodukcję obrazu. Nasz amerykański oddział zajął się conformingiem, korekcją barwną, przygotował napisy końcowe i mastery do filmu. Pracowaliśmy w 4K w przestrzeni barwnej ACES, międzynarodowym standardzie Amerykańskiej Akademii Filmowej, który wdrażamy z powodzeniem już od 2016 roku. Za korekcję barwną odpowiadała Gosia Grzyb (Everything's Gonna Be OK, Hopper/Welles, Menashe).
– Największym wyzwaniem przy tej produkcji była presja czasu, bo na pracę nad filmem z ponad 320 ujęciami efektowymi mieliśmy niewiele ponad miesiąc – mówi Wojtek Janio, CEO Fixafilm. – Dawały się nam także we znaki ograniczenia związane z pandemią, postprodukcja toczyła się w LA, gdzie znajduje się nasze biuro, ale część twórców, z reżyserem na czele, pracowała w Japonii.
Film wyprodukowali Michael Mendelsohn, Laura Rister, Ko Mori, Reza Sixo Safai i Nate Bolotin. Za efekty specjalne odpowiadała firma Baked Studios (Poziom mistrza, Jumanji: Następny poziom).
Premiera filmu odbyła się w niedzielę 31 stycznia na festiwalu w Sundance, który odbywa się w tym roku online, z towarzyszeniem stacjonarnych pokazów w kinach satelickich w rejonach, gdzie pozwala na to sytuacja epidemiczna.