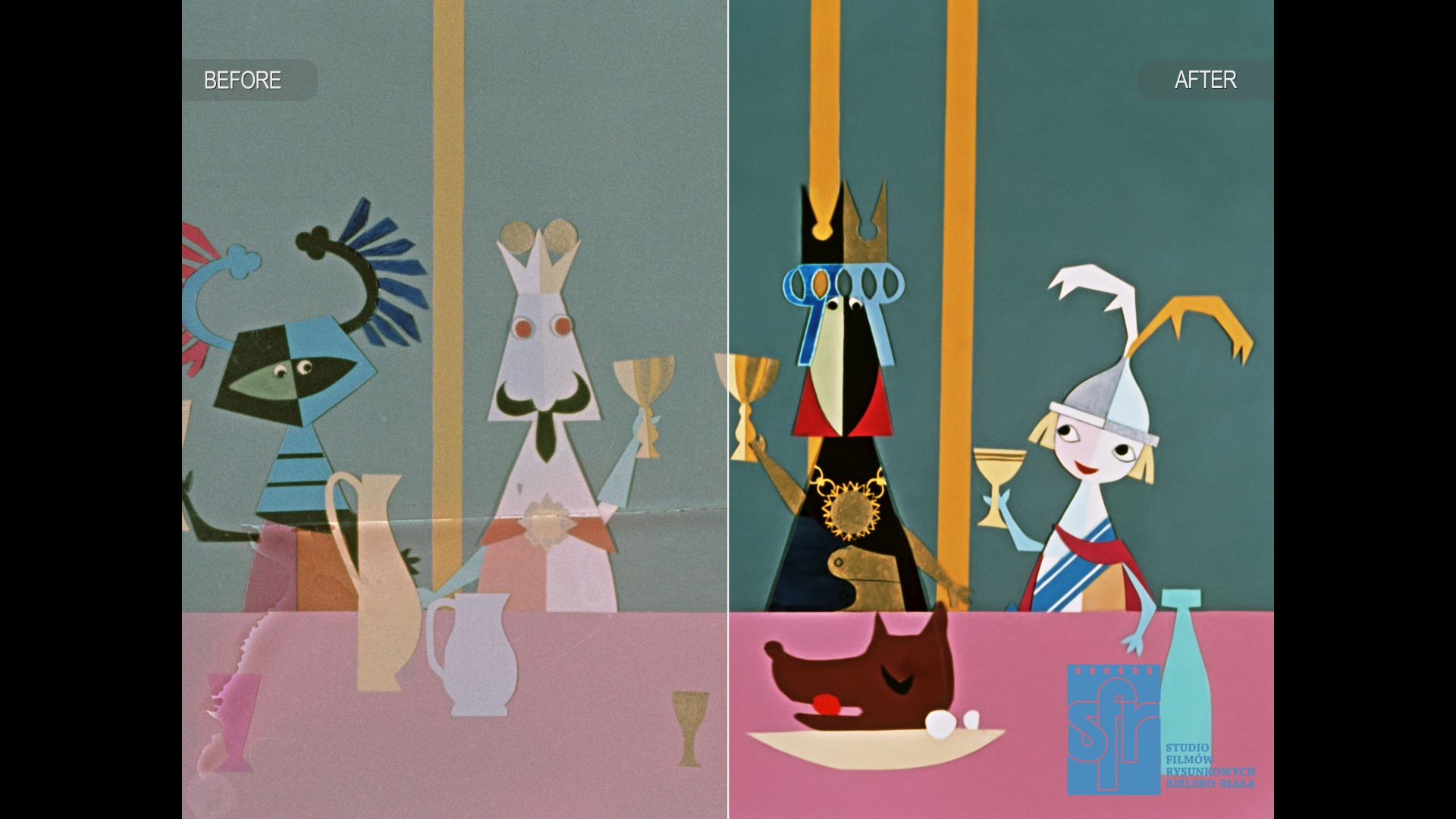 Fixafilm's experts had the pleasure of restoring, colour-correcting and mastering "Tournament" (1958), directed by the Polish animation pioneer Władysław Nehrebecki.
Tournament is a nine-minute cutout animation for adults, featuring art direction by Jerzy Zitzman. It won an award at the 9th Mannheim International Documentary and Educational Film Festival in 1960.
"Tournament" is the story of two kings vying for the favours of a princess. They decide to fight each other in order to win her heart but, in the meantime, a young page boy is securing the princess's affections.
Work on "Tournament" was commissioned by Bielsko-Biała Animated Film Studio as part of the project "Digital restoration and digitisation of Polish feature, documentary and animated films in order to ensure access via all platforms (cinema, television, Internet, mobile devices) and preserve Polish film heritage for future generations", and was co-funded through the Operational Programme "Digital Poland for 2014–2020", priority axis II: "E-government and open government", specific objective 2.3: "Digital availability and usefulness of public sector information", sub-measure 2.3.2: "Digital availability of cultural heritage sources".