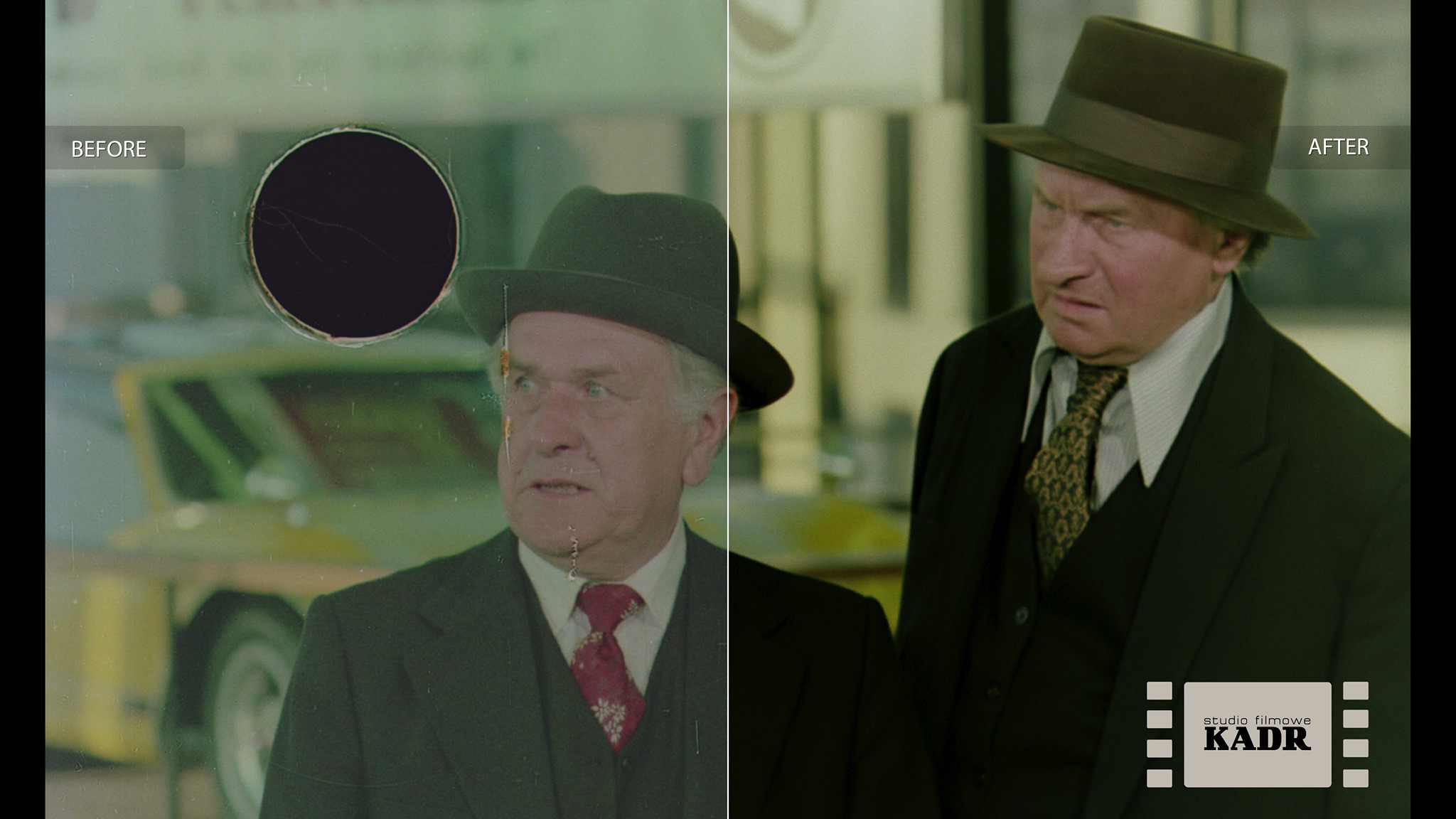 Recently Fixafilm has restored "Love or Leave" (1977, "Kochaj albo rzuć") directed by Sylwester Chęciński, the third part of the all times favourite Polish comedy trilogy about fighting families of Pawlaks and Karguls.
In this episode of the Polish classic, Kargul, Pawlak, and their granddaughter Ania are invited to Chicago. Unfortunately, upon arrival, they discover that Pawlak's brother John has died. The newcomers' trip to States is filled with surprises – from meeting John's illegitimate daughter to a confrontation with American culture.
The restoration of "Kochaj albo rzuć" was commissioned by Zebra Film Studio as part of the project "Digital restoration and digitisation of Polish feature, documentary and animated films in order to ensure access via all platforms (cinema, television, Internet, mobile devices) and preserve Polish film heritage for future generations", and was co-funded through the Operational Programme "Digital Poland for 2014–2020", priority axis II: "E-government and open government", specific objective 2.3: "Digital availability and usefulness of public sector information", sub-measure 2.3.2: "Digital availability of cultural heritage sources".