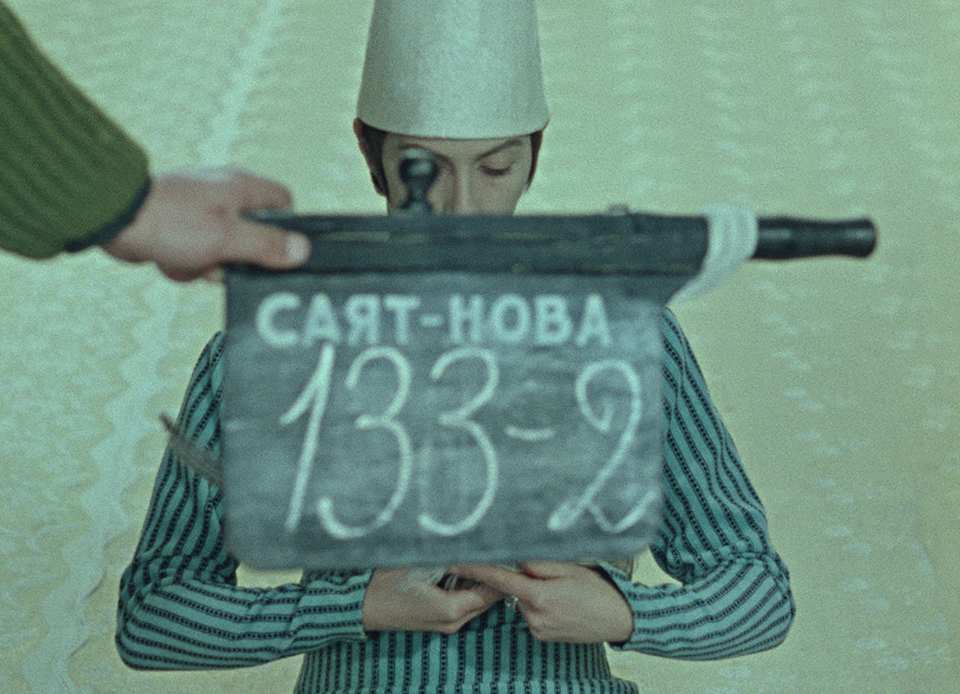 Sergei Parajanov's Kyiv Frescoes, Hakob Hovnatanyan, Arabesques on the Theme of Pirosmani, and outtakes from The Colour of Pomegranates will be screened during the International Film Festival Rotterdam, which will take place from January 23 to February 3.
Destruction of old film stock to salvage the silver crystals was common in the USSR, but twelve hours of footage shot for Sergei Parajanov's The Colour of Pomegranates (1968) were saved nevertheless. None of it was used in the final cut or prepared for editing and restoration. A three-hour selection of this footage is the basis for an exhibition at the Arminius Church in Rotterdam. Individual excerpts will be shown on 24 screens of various sizes, which the curators of the Temple of Cinema #1: Sayat Nova Outtakes exhibition feel is the best possible way to showcase Parajanov's artistic vision.
Worth seeing
Three restored short films by the director are also on the bill at IFFR 2019: Kyiv Frescoes (1965), Hakob Hovnatanyan (1967) and Arabesques on the Theme of Pirosmani (1985). In consultation with the governments and various institutions in Armenia, Georgia and Ukraine, the original film stock was brought to Poland for scanning, restoration, colour-correction and remastering at Fixafilm.
Preserving films for posterity
Not only will the Parajanov screenings at IFFR provide recognition for the director's work and bring his films to a wider audience, they will also draw attention to the need for action to create a repository to preserve the film legacy of the former USSR. The screenings will be accompanied by a symposium involving Daniel Bird – who initiated the Parajanov restorations, Valerie Pozner – a French specialist in Soviet and Russian film, James Steffen – an American cinema historian, author of The Cinema of Parajanov, Zaven Sargsyan – founder of the Parajanov Museum, and Levon Abrahamyan – an ethnographer and former Parajanov actor.
In the world of Parajanov
The Colour of Pomegranates – outtakes from which can be seen during IFFR – documents the life of the poet Sayat Nova, who entered a monastery following the death of his beloved. The film unfolds in a series of picturesque shots interwoven with the poet's verse, and brims with lyrical allegory and symbolism. By blending elements of religious architecture, Armenian culture and art, Parajanov strives to bring the viewer closer to Armenia's spiritual heritage. The audience observes each stage in the hero's life in short scenes taken almost always from the same viewpoint, which evokes a feeling of watching events through a keyhole.
Sergei Parajanov was a Soviet director of Armenian descent, regarded as one of the 20th century's most outstanding filmmakers. He endured many years of political persecution and was imprisoned for his outspoken opinions and artistic independence.