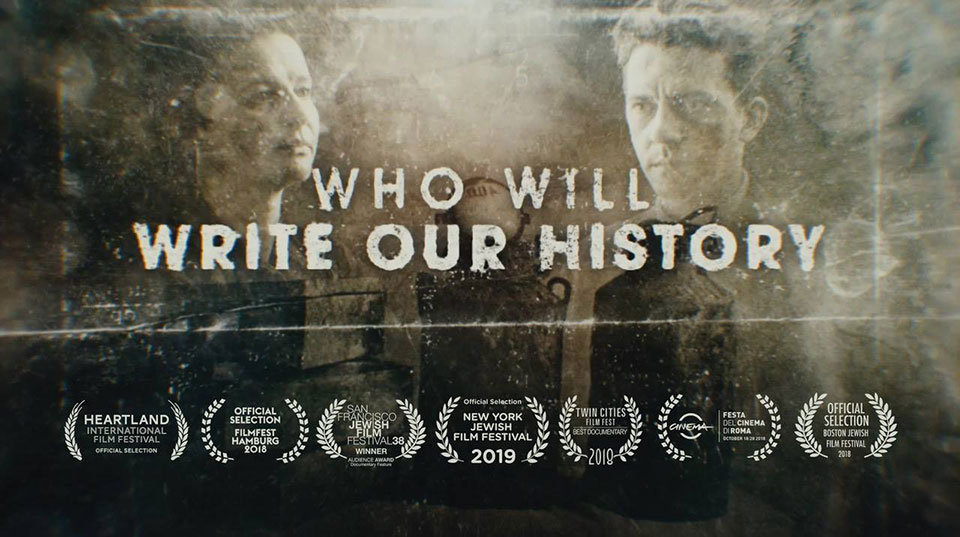 To mark this year's International Holocaust Remembrance Day on Sunday, January 27, there will be worldwide screenings of Roberta Grossman's dramatised documentary Who Will Write Our History. The film will be presented in 49 countries and eight languages, and Polish audiences will have a chance to see it too (for a full list of cinemas and show times, see http://whowillwriteourhistory.com/1-27-event-screenings/ ).
Who Will Write Our History is a unique film about the clandestine activities of the Oyneg Shabes organisation that documented the lives (and eventual extermination) of the Jewish community in the Warsaw Ghetto. Hundreds of thousands of letters, photographs, reports and recollections buried deep underground in metal boxes – such was the legacy they left behind in the hope that the world would not forget about them and the crimes that had been committed. The Oyneg Shabes Archive became one of the most valuable sources of information on the lives of the ghetto's residents. Today, still only around two-thirds of the hidden documents have ever been found.
Who Will Write Our History contains a scripted section (which adapts the eponymous book), plus interviews with historians, and archive footage restored by the Fixafilm team. Fixafilm also did some highly complex colour-correction for this project, requiring additional procedures to age the image and ensure the best possible experience and compositing of several dozen greenscreen shots.
The whole venture was executive-produced by Nancy Spielberg, and includes the voices of three-time Oscar nominee Joan Allen and Oscar-winner Adrien Brody. Who Will Write Our History is a Polish–US co-production, involving Katahdin Productions in America and Match&Spark in Poland.
For more information, see: http://whowillwriteourhistory.com