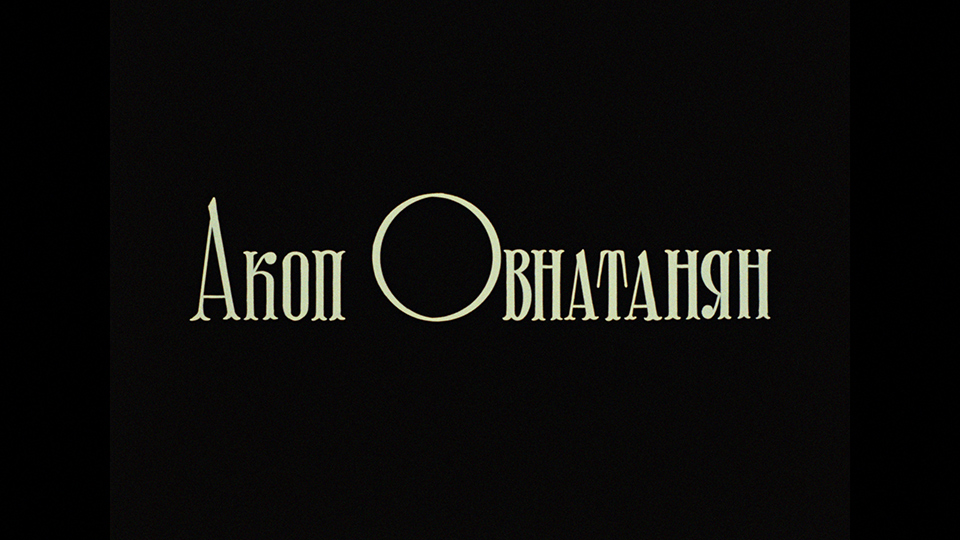 We are pleased to announce that Fixafilm had the privilege of cooperating with the Armenian National Cinema Centre in Yerevan and Kino Klassika in London on a project to restore the documentary Hakob Hovnatanyan, directed by Sergei Parajanov. This was also the first film to be restored as part of the joint Hamo Bek-Nazarov project, involving Fixafilm and the Armenian National Cinema Centre.
The film explores the work of the 19th-century portrait painter, Hakob Hovnatanyan. Parajanov, renowned for his extravagant style, only partially shows us Hovnatanyan's works, concentrating instead on details of the paintings. In the second half of the documentary, Parajanov presents the historical centre of Tbilisi, where Hovnatanyan used to live and the director himself grew up.
It is worth mentioning that Parajanov made this film about Hovnatanyan shortly before The Colour of Pomegranates, which maintained the same original artistic approach he had applied in the documentary.
The Fixafilm team expertly handled the scanning, digital restoration, colour-correction and mastering.