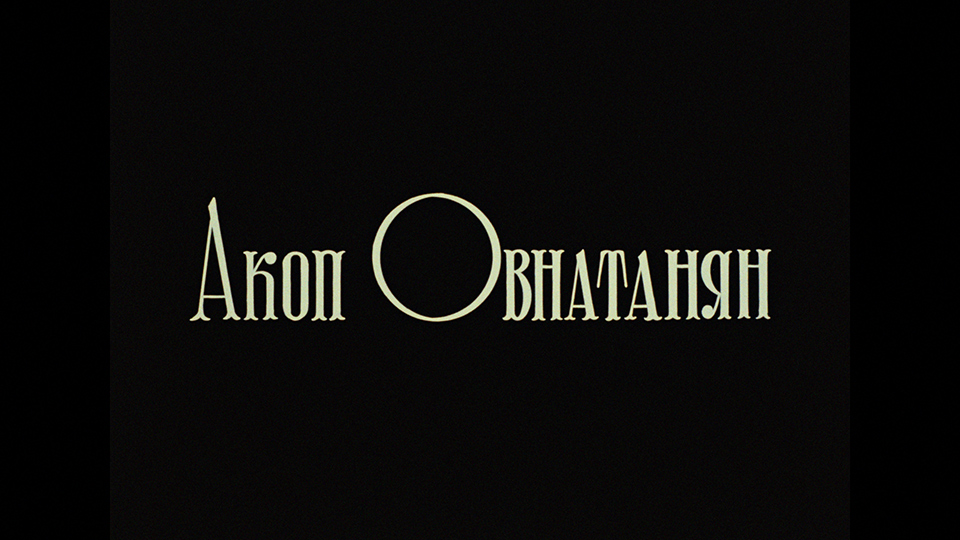 Miło nam oznajmić, że Fixafilm miała zaszczyt współpracować z Narodowym Centrum Kina Yerevan w Armenii oraz Kino Klassika w Wielkiej Brytanii przy projekcie rekonstrukcji filmu dokumentalnego pt. "Hakob Hovnatanyan" w reżyserii Sergei Parajanova. To zarazem pierwszy film poddany rekonstrukcji w ramach the Hamo Bek-Nazaov – projektu współpracy Fixafilm z Narodowym Centrum Kina Yerevan w Armenii.
Film opowiada o twórczości XIX- wiecznego malarza portretowego Hakoba Hovnatanyana. Parajanov znany ze swojego ekstrawaganckiego stylu, ukazuje dzieła Hovnatanyana nie całościowo, lecz skupiając się na fragmentach obrazów. W drugiej połowie filmu dokumentalnego Parajanov przedstawia historyczne centrum Tbilisi, w którym mieszkał Hovnatanyan i gdzie dorastał sam reżyser.
Warto zwrócić uwagę, że powyższe dzieło Parajanova powstało w niedługim czasie przed filmem "Kolor Granatu", który był kontynuacją oryginalnych środków artystycznych wykorzystanych w filmie o Hovnatanyana.
Zespół ekspertów z Fixafilm wykonał skanowanie, rekonstrukcję cyfrową obrazu, korekcję barwną oraz mastering.