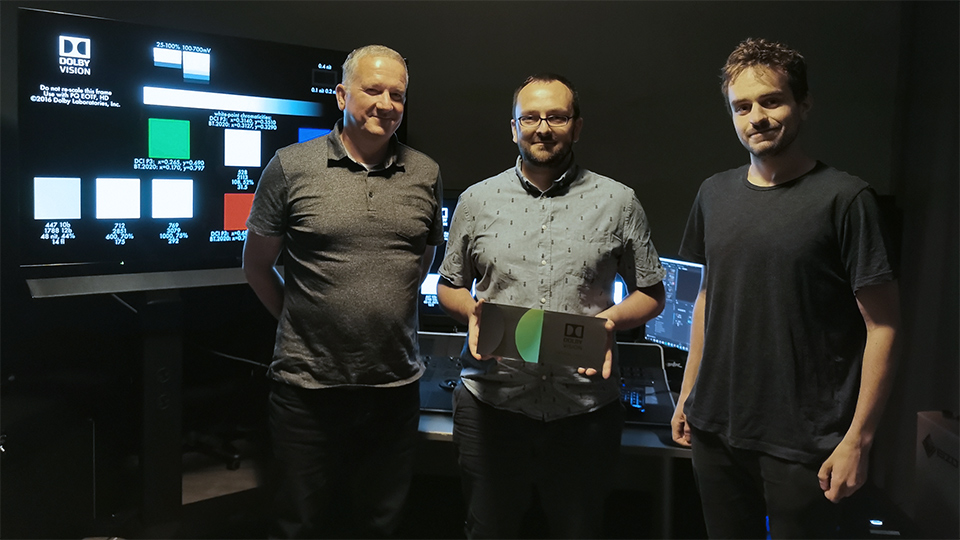 Miło nam ogłosić, że Fixafilm uzyskała jako pierwsza firma w Polsce Dolby Vision Certified Facility.
Przyznanie nam certyfikatu to wielka duma dla zespołu specjalistów Fixafilm. Naszym celem jest bowiem nieustanny rozwój i podążanie za nowymi technologiami, tak by dostarczać naszym klientom usług na najwyższym światowym poziomie.
Otrzymany certyfikat oznacza, że pracujemy w środowisku Dolby Vision HDR, co pozwala na wydobycie z obrazu wyrazistych kolorów, kontrastu i jasności, dostarczając odbiorcy niepowtarzalnych wrażeń. Standard Dolby wyróżnia się także dużo większą ilością dokładnych informacji jak wyświetlić każdą klatkę obrazu, w momencie gdy jej odtworzenie przekracza możliwości fizyczne telewizora. Jest to wyższa technologia niż HDR10, zapewniająca maksymalny komfort pracy z obrazem i jego odbioru.