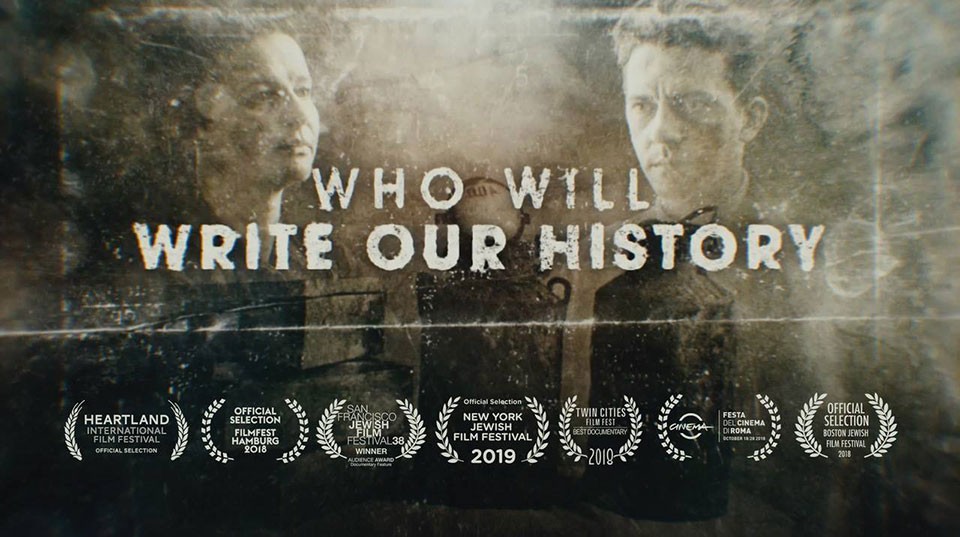 Tegoroczny Międzynarodowy Dzień Pamięci o Ofiarach Holokaustu, który przypada w najbliższą niedzielę – 27 stycznia, zostanie uczczony światową projekcją fabularyzowanego dokumentu pt. "Kto napisze naszą historię" w reż. Roberty Grossman. Film zostanie pokazany w 44 krajach i w 8 językach. Widzowie z Polski także będą mieli możliwość wybrania się na pokaz. Pełna list kin i seansów dostępna jest tutaj.
"Kto napisze nasza historię" to wyjątkowy film o konspiracyjnej działalności organizacji Oneg Szabat, która dokumentowała życie społeczności żydowskiej w warszawskim gettcie i późniejszą jej zagładę. Setki tysięcy listów, zdjęć, relacji i wspomnień zakopanych głęboko pod ziemią w metalowych puszkach – to spuścizna jaką po sobie zostawili, nie chcąc aby świat zapomniał o nich i o dokonanej zbrodni. Stworzone przez Oneg Szabat archiwum stało się jednym z najcenniejszych źródeł wiedzy o losie mieszkańców getta. Do dziś odnaleziono zaledwie dwie trzecie ukrytych dokumentów.
"Kto napisze naszą historię" składa się z części fabularnej, która jest ekranizacją książki o tym samym tytule, wywiadów z historykami oraz z archiwalnych ujęć filmowych poddanych rekonstrukcji przez Fixafilm. Fixafilm podjęła się również wykonania przy tym projekcie bardzo skomplikowanej korekcji barwnej oraz compositingu kilkudziesięciu ujęć greenscreenowych.
Producentem wykonawczym całego przedsięwzięcia jest Nancy Spielberg. Swojego głosu na potrzeby filmu użyczyła trzykrotnie nominowana do Oscara Joan Allen i zdobywca Oscara Adrien Brody.
"Kto usłyszy nasza historię" to polsko-amerykańska koprodukcja, przy której współpracowało amerykańskie Kathadin Production oraz polski Match&Spark.
Więcej o filmie przeczytasz tutaj.