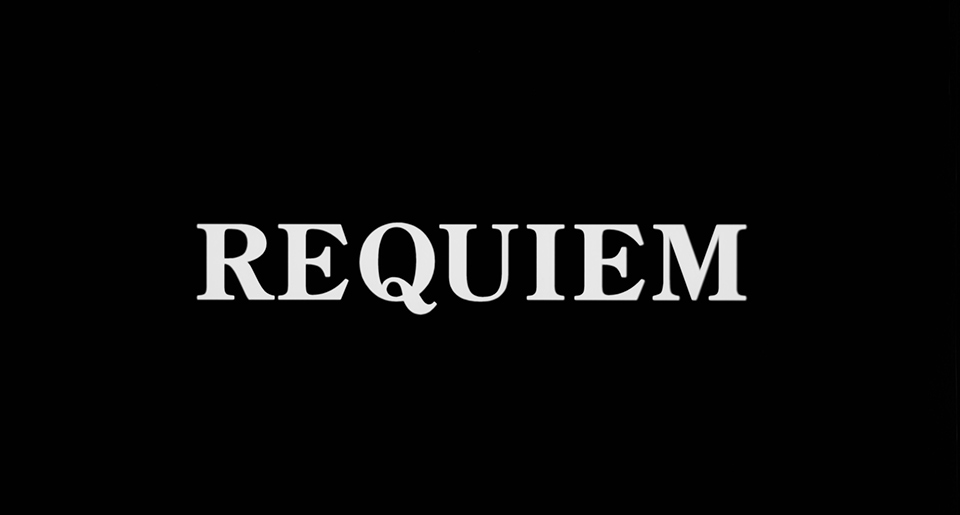 Jest nam miło oznajmić, że mieliśmy przyjemność poddać rekonstrukcji cyfrowej film "Requiem" w reż. Witolda Leszczyńskiego z 2001 roku. Eksperci Fixafilm wykonali także jego korekcję barwną oraz mastering.
"Requiem" to poetycki obraz polskiej wsi w bajkowy sposób uchwycony na zdjęciach przez operatora Zbigniewa Wichłacza. Bohaterem filmu jest Bartłomiej, który wygłasza mowy pożegnalne (rekomendacje) podczas lokalnych pogrzebów, zapadające głęboko w pamięć i serca zebranym. Czując zbliżający się kres życia, Bartłomiej postawia znaleźć godnego następcę na swoje miejsce.
W "Requiem" rzeczywistość przetkana jest elementami magicznymi, życie przenika się ze śmiercią. Jest to opowieść o tym, że nie ma ucieczki przed śmiercią. Jednak daje nam ona nadzieję. Bowiem jeśli każdy z nas przeżył swoje życie dobrze, nie ma potrzeby byśmy potrzebowali rekomendacji by przekroczyć rajskie bramy.
Najlepiej istotę filmu oddają słowa reżysera: "To film o urodzie świata, o miłości i śmierci, o czułości i brutalności". Zachęcamy wszystkich do obejrzenia dzieła już po rekonstrukcji cyfrowej.
Rekonstrukcja filmu "Requiem" została zlecona przez Studio Filmowe ZEBRA w ramach projektu "Cyfrowa rekonstrukcja i digitalizacja polskich filmów fabularnych, dokumentalnych i animowanych w celu zapewnienia dostępu na wszystkich polach dystrybucji (kino, telewizja, Internet, urządzenia mobilne) oraz zachowania dla przyszłych pokoleń polskiego dziedzictwa filmowego" i współfinansowane w ramach Programu Operacyjnego Polska Cyfrowa na lata 2014-2010 OŚ Priorytet nr 2 "E-administracja i otwarty rząd" Działanie nr 2.3 "Cyfrowa dostępność i użyteczność informacji sektora publicznego" Poddziałanie nr 2.3.2 "Cyfrowe udostępnienie zasobów kultury".