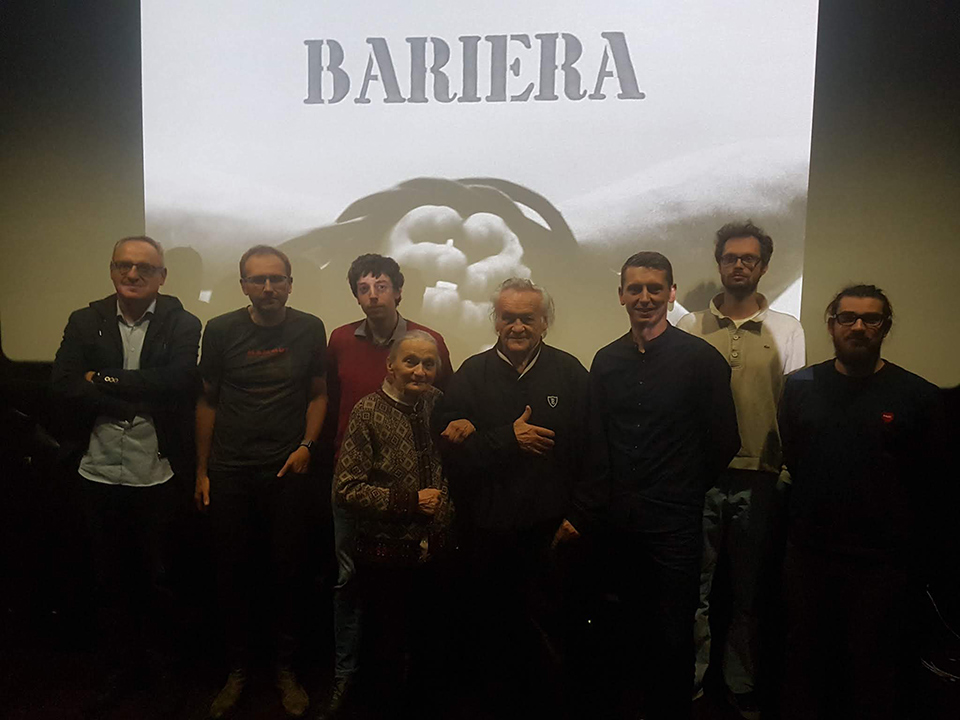 Może by tak porzucić życie studenta i wiążące się z tym ideały? Postawić na życie w bogactwie, piękne kobiety i drogie, szybkie samochody? Taką decyzję podjął główny bohater w filmie w reż. Jerzego Skolimowskiego pt. "Bariera" z 1966 roku. "Kiedy brałem stypendium, sprzedawałem się państwu. Teraz mogę sprzedać się komu chcę!".
Główny bohater decyduje się zrealizować swoją wizję życia, a symboliczną barierą staje się dla niego posiadanie samochodu – w ówczesnych czasach luksusu jedynie dla wybranych. "Była taka ankieta: Twoje największe marzenie. To ja wtedy napisałem, moje marzenie to rekord. Co najmniej opel rekord".
Co więcej, w filmie posiadanie samochodu lub jego brak urasta do rangi symbolicznego podziału pokoleniowego: na stare pokolenie – z pięknymi życiorysami i bagażem doświadczeń, także tych wojennych, i młode – pokolenie ludzi bezideowych. Bohater jest zdeterminowany by pokonać hermetyczną barierę wieku, pieniądza, konwencji i hierarchii oddzielającą go od "lepszego" życia. Do czasu, gdy na swojej drodze spotyka kobietę o odmiennym spojrzeniu na życie i przychodzi mu pod jej wpływem zrewidować swoje poglądy.
"Bariera" Skolimowskiego to film po brzegi wypełniony alegoriami, symbolami, kontekstami i nawiązaniami do innych filmów reżysera. Jest to dramat psychologiczny doskonale ilustrujący kompleksy powojennego pokolenia. Warto dodać, że za swoje dzieło Skolimowski otrzymał w 1966 roku nagrodę Grand Prix na festiwalu w Bergamo.
Zespół specjalistów z Fixafilm miał zaszczyt wykonać przy tym projekcie rekonstrukcję obrazu, korekcję barwną i mastering.
Prace nad "Barierą" zostały zlecone przez Studio Filmowe TOR w ramach projektu "Cyfrowa rekonstrukcja i digitalizacja polskich filmów fabularnych, dokumentalnych i animowanych w celu zapewnienia dostępu na wszystkich polach dystrybucji (kino, telewizja, Internet, urządzenia mobilne) oraz zachowania dla przyszłych pokoleń polskiego dziedzictwa filmowego" i współfinansowane w ramach Programu Operacyjnego Polska Cyfrowa na lata 2014-2010 OŚ Priorytet nr 2 "E-administracja i otwarty rząd" Działanie nr 2.3 "Cyfrowa dostępność i użyteczność informacji sektora publicznego" Poddziałanie nr 2.3.2 "Cyfrowe udostępnienie zasobów kultury".