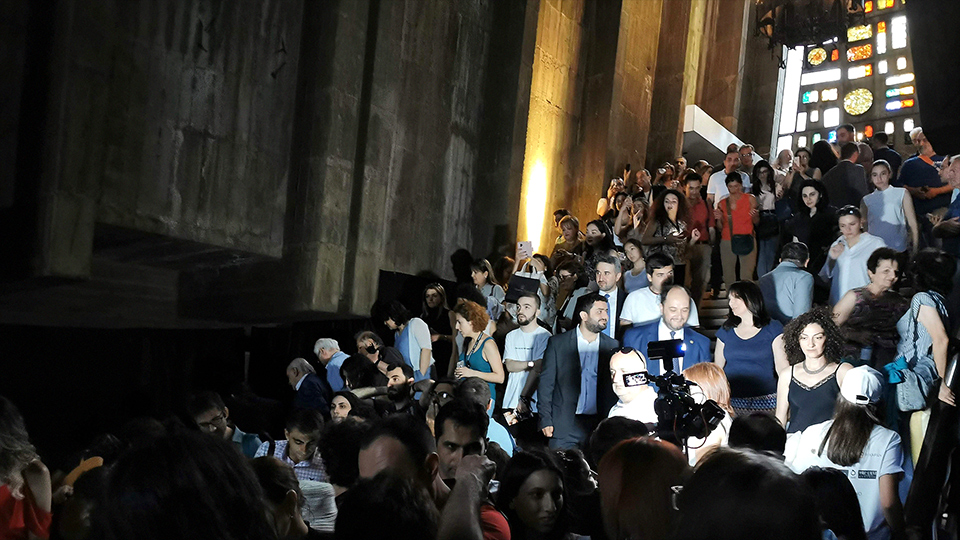 Between July 8 – 12 you can experience Temple of Cinema #1: Sayat Nova outtakes – a unique installation featuring over three hours of restored outtakes from Sergei Parajanov's The Colour of Pomegranates (1969).
The project is a collaboration between the National Cinema Centre of Armenia and Fixafilm.
The installation, which was first presented as part of the Art Directions strand of the 2019 edition of the Rotterdam International Film Festival (IFFR), appears here as part of the programme of the Golden Apricot International Film Festival (GAIFF) in Yerevan, Armenia.
The installation is situated in the foyer of Yerevan's Ararat Cinema, which has been closed to the public for almost 30 years.
This is a unique opportunity to experience the remarkable legacy of both Armenia cinema and architecture.