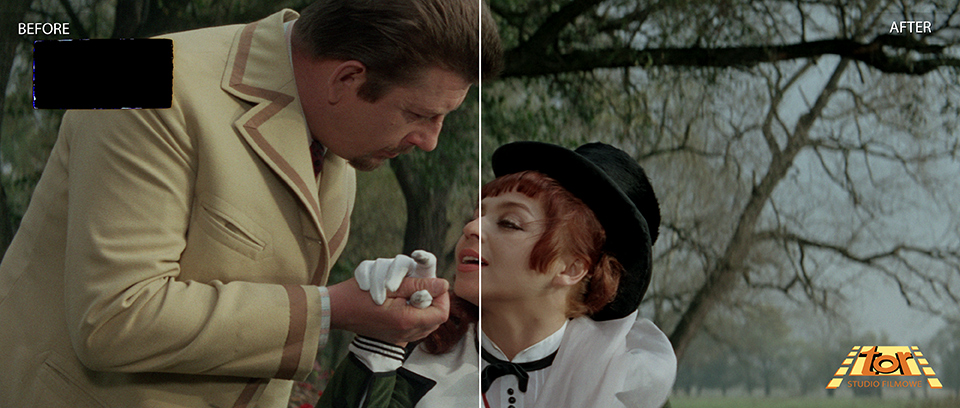 "Lalka" ("The Doll", 1968), directed by Wojciech Has, is a lavish screen adaptation of Bolesław Prus' novel of the same title. "Lalka" is the story of affluent merchant Stanisław Wokulski's unrequited love for Izabela Łęcka, a beautiful but cold aristocrat from an impoverished noble family. Blinded by love, Wokulski imagines Łęcka as the embodiment of his dreams and ideals, and resolves to devote all his energies to winning her heart.
Fixafilm had the pleasure of digitally restoring, colour-correcting and remastering the film.
The restoration of "Lalka" was commissioned by Studio Filmowe TOR as part of the project "Digital restoration and digitisation of Polish feature, documentary and animated films in order to ensure access via all platforms (cinema, television, Internet, mobile devices) and preserve Polish film heritage for future generations", and was co-funded through the Operational Programme "Digital Poland for 2014–2020", priority axis II: "E-government and open government", specific objective 2.3: "Digital availability and usefulness of public sector information", sub-measure 2.3.2: "Digital availability of cultural heritage sources".