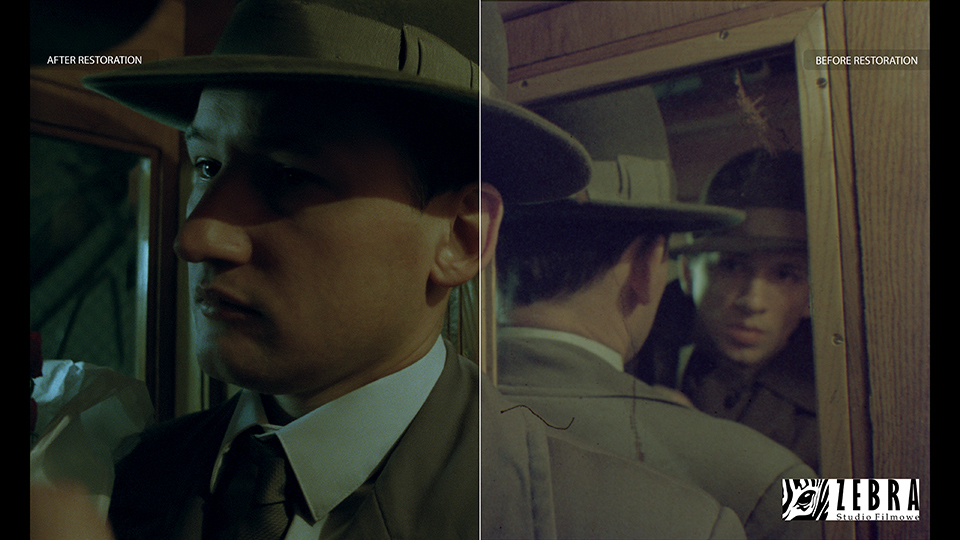 Jerzy Sztwiertnia's 1988 film "Oszołomienie" (Bewilderment) is set in Warsaw under occupation during the Second World War. The film tells the story of a married couple, Władysław and Jadzia Czerkanski – an actor and a dancer. The leading man finds himself in a quandary: should he give up professional acting, or agree to collaborate with the Nazi occupiers? The choice seems obvious until it becomes increasingly difficult for him to maintain his house and drug-addicted wife. Meanwhile, driven by withdrawal symptoms, Jadzia suffers no such dilemma, which leads to tragedy for the couple.
Fixafilm's team had the pleasure of digitally restoring "Oszołomienie", and also colour-corrected and mastered the footage.
The restoration of "Oszołomienie" was commissioned by Zebra Film Studio as part of the project "Digital restoration and digitisation of Polish feature, documentary and animated films in order to ensure access via all platforms (cinema, television, Internet, mobile devices) and preserve Polish film heritage for future generations", and was co-funded through the Operational Programme "Digital Poland for 2014–2020", priority axis II: "E-government and open government", specific objective 2.3: "Digital availability and usefulness of public sector information", sub-measure 2.3.2: "Digital availability of cultural heritage sources".