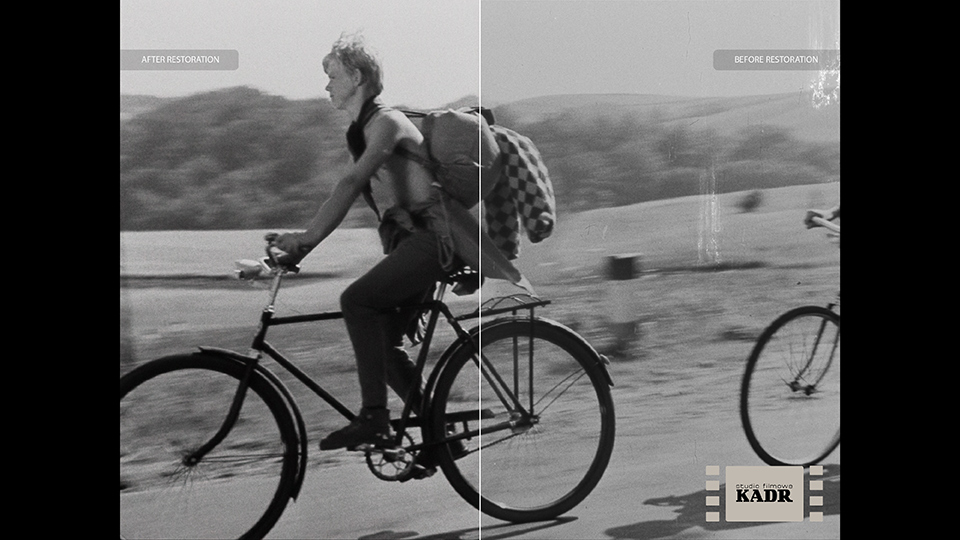 The journey from Kraków to Hel can be a great adventure, as is the case for two teenage boys, Duduś and Poldek, who set off on an escapade together from southern Poland to the Baltic Sea in Stanisław Jędryka's film Trip For One Smile (1972).
This apparently simple task soon balloons into a major adventure as they lose their train-ticket money and are forced to find an alternative way to travel. Duduś and Poldek opt to hitch-hike the 500 kilometres that separate them from their mothers, making lots of new friends and getting into some incredible exploits along the way.
We had the pleasure of digitally restoring Trip For One Smile, as well as colour-correcting and mastering the footage.
The restoration of Trip For One Smile was commissioned by Kadr Film Studio as part of the project "Digital restoration and digitisation of Polish feature, documentary and animated films in order to ensure access via all platforms (cinema, television, Internet, mobile devices) and preserve Polish film heritage for future generations", and was co-funded through the Operational Programme "Digital Poland for 2014–2020", priority axis II: "E-government and open government", specific objective 2.3: "Digital availability and usefulness of public sector information", sub-measure 2.3.2: "Digital availability of cultural heritage sources".