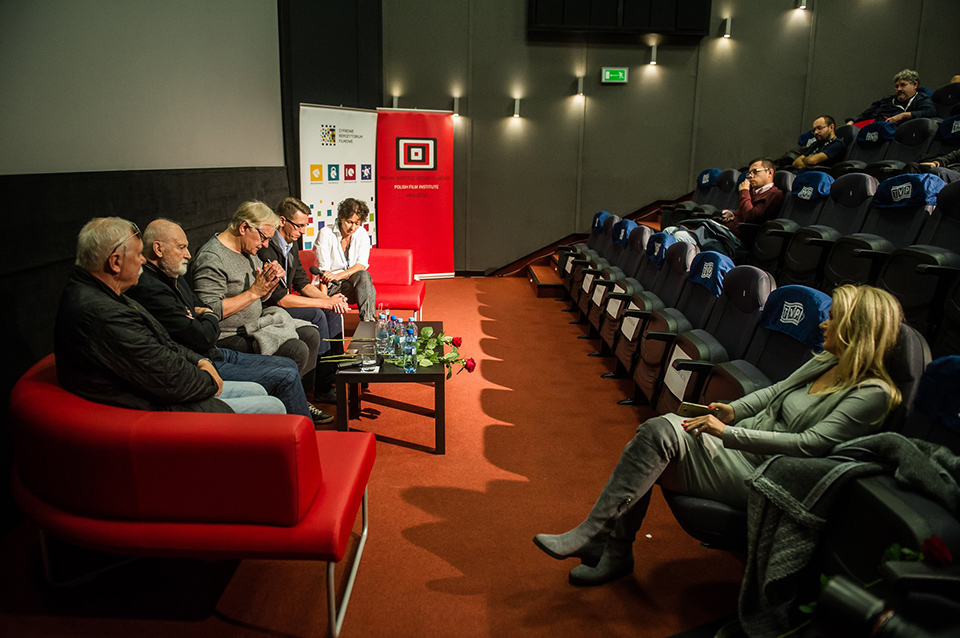 Andrzej Żuławski, jeden z najwybitniejszych i najbardziej cenionych na świecie polskich reżyserów zmarł 17 lutego 2016 roku. 41. Festiwal Filmowy w Gdyni uczcił pamięć twórcy "Na srebrnym globie" pokazami specjalnymi jego filmów oraz warsztatami z uczestnictwem współtwórców.
Podczas spotkania "Wizjoner i kaskader" Andrzej J. Jaroszewicz opowiadał o swojej współpracy z Andrzejem Żuławskim. Koncentrował się głównie na filmie "Na Srebrnym Globie", jako najbardziej skomplikowanego wizualnie, dodatkowo okraszonego niezwykłymi kostiumami i scenografią.
W spotkaniu wziął również udział kompozytor Andrzej Korzyński, aktor Andrzej Seweryn oraz Andrzej Łucjanek (Fixafilm), który opowiadał o technicznej stronie rekonstrukcji.
Pokazy odnowionych cyfrowo filmów Andrzeja Żuławskiego to wielkie wydarzenie, bo w licznych rozmowach z polskimi widzami często orientowałem się, że te filmy są wielu Polakom wciąż po prostu nieznane – dodaje Michał Oleszczyk, Dyrektor Artystyczny Festiwalu. – Rzadkie emisje telewizyjne, ograniczona dostępność wydań DVD, spowodowały, że twórca o światowej renomie nie jest dostatecznie znany w kraju swego pochodzenia. Kilka lat temu napisałem notatki programowe o wszystkich filmach Żuławskiego dla Brooklyn Academy of Music w Nowym Jorku i wówczas przekonałem się, jak wielką estymą cieszy się Żuławski wśród kinomanów z całego świata. Nasz przegląd jest po prostu hołdem dla artysty – jednego z największych, jakie miało polskie kino w całej swej historii.