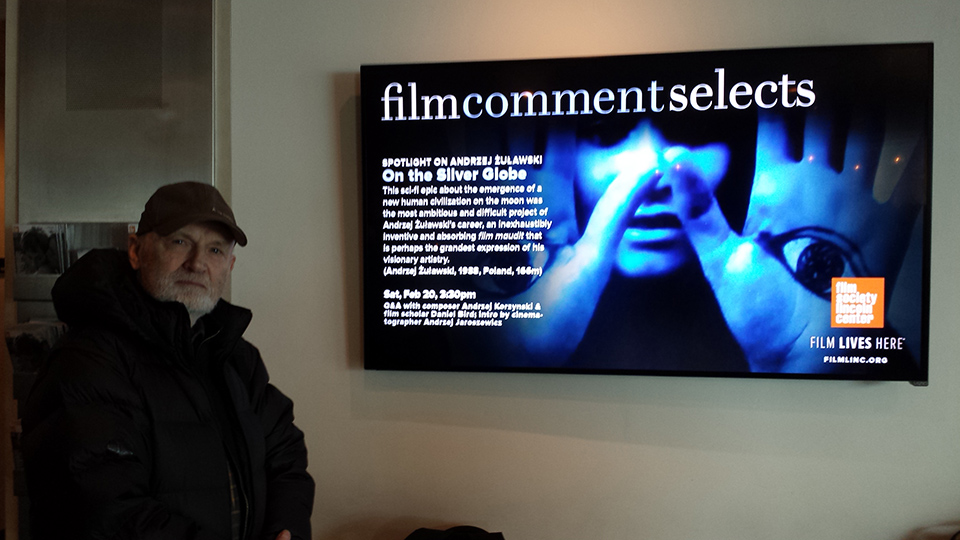 Our encounter with Andrzej Żuławski's accomplishments at the Lincoln Center may be considered to be over… We spent six-and-a-half hours with his unearthly, frenetic and violent films. We met many faithful fans who had flown in from the other side of the USA just to experience his works on the big screen with the quality and splendour they deserved. There were plenty of emotions, tears, reminiscences and behind-the-scenes anecdotes, as well as lots of laughter!
None of this could have been achieved without the assistance of Daniel Bird, who organised this superb event, Andrzej Jaroszewicz, who offered priceless advice during the restoration process, and Andrzej Korzyński, who took care of the sound for the films.
We have just one regret – that the director could not be there with us… Fortunately, we had managed to show Andrzej Żuławski the final version of On the Silver Globe at his home two weeks previously. He was delighted at the results and the fact that his most original, epic work finally looked and sounded the way he had imagined it 40 years ago.
Once again, we would like to thank everyone involved for the incredible adventure we had while restoring On the Silver Globe.