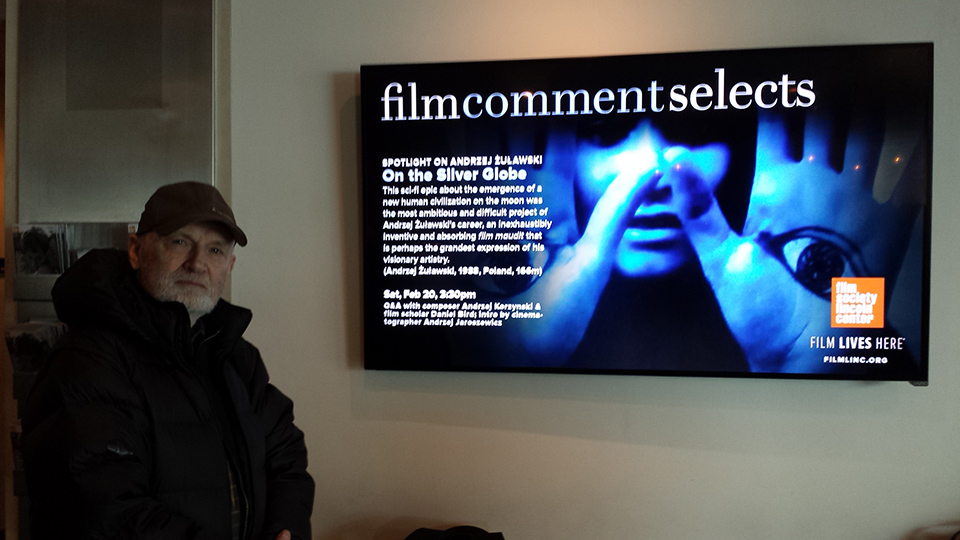 Spotkanie z dorobkiem Andrzeja Żuławskiego w Lincoln Center możemy uznać za zakończone… Spędziliśmy sześć i pół godziny z jego nieziemskimi, frenetycznymi i gwałtownymi filmami. Poznaliśmy wielu wiernych fanów, którzy przylecieli z drugiego końca USA, tylko po to, żeby doświadczyć jego twórczości na wielkim ekranie, w jakości i splendorze na jaki zasługiwała. Było dużo wzruszeń i łez, wspomnień, anegdot z planów zdjęciowych – ale też śmiechu!
Nic z tego nie mogłoby się udać, gdyby nie pomoc Daniela Birda, który zorganizował to wspaniałe wydarzenie, Andrzeja Jaroszewicza który służył bezcennymi radami podczas rekonstrukcji obrazu oraz Andrzeja Korzyńskiego, który opiekował się filmami od strony dźwiękowej.
I tylko jednej rzeczy żałujemy – że reżyser nie mógł być tutaj z nami… Na szczęście udało nam się zaprezentować finalną wersję "Na srebrnym globie" dwa tygodnie temu na domowym pokazie – Andrzej Żuławski był zachwycony efektem i tym, że wreszcie jego najbardziej oryginalne i epickie dzieło wygląda i brzmi tak, jak to sobie 40 lat temu wymarzył.
Jeszcze raz dziękujemy za niesamowitą przygodę, jaką była rekonstrukcja "Na Srebrnym Globie".