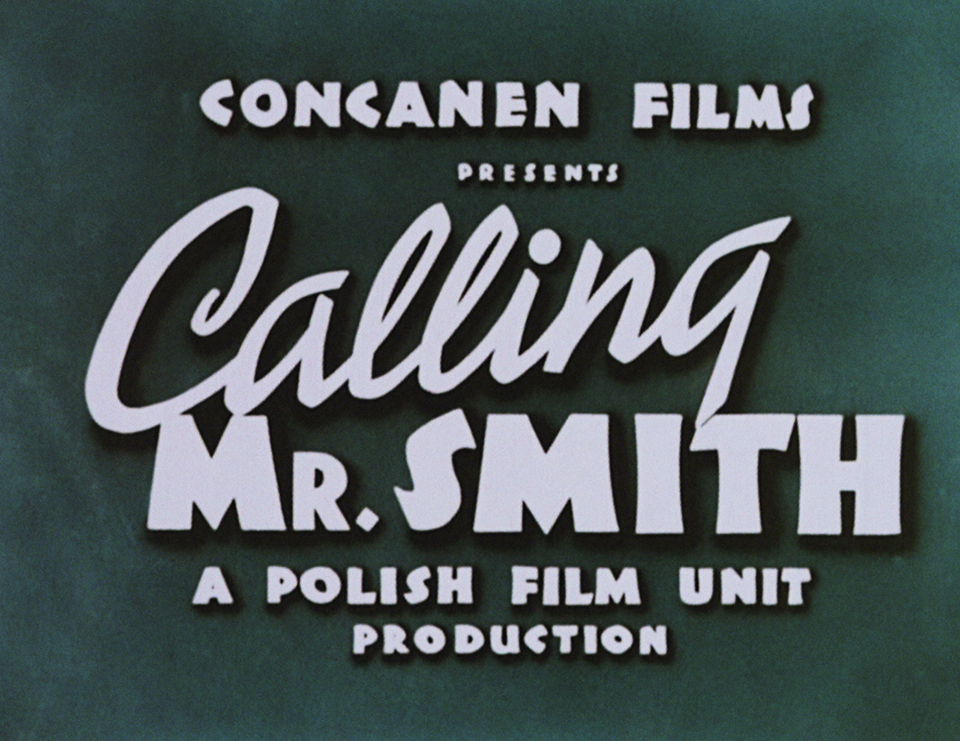 Zespół ekspertów Fixafilm miał przyjemność zająć się rekonstrukcją cyfrową, korekcją barwną i masteringiem filmu "Calling Mr. Smith". Jest to jeden z nielicznych kolorowych filmów z okresu wojennego.
Efekt koloru w filmie uzyskano przez zastosowanie techniki dufaycolor. To technika, która polega na umieszczeniu na taśmie filtra à la mozaika z liniami w kolorze czerwieni, zieleni i niebieskiego. Następnie materiał ten był ponownie fotografowany. Efektem było otrzymanie filmu w kolorze, jednak poszatkowanego trójbarwnymi liniami.
Wykorzystanie tej techniki w filmie jest dużym problemem dla jego projekcji na współczesnych cyfrowych odtwarzaczach – na materiale można wtedy dostrzec prążki Moiré – pionowe gęsto osadzone linie przecinające ekran. Użyta w filmie technika dufaycolor postawiła przed Fixafilm wyzwanie rekonstrukcyjne. Niestety, ale zastosowany zabieg nie pozwalał na poddanie filmu typowemu procesowi. Specjalnie dla tego trudnego przypadku specjaliści Fixafilm opracowali autorską metodę usunięcia tego efektu z materiału filmowego, co pozwoliło na jego rekonstrukcję.
"Calling Mr. Smith" to propagandowy film dokumentalny stworzony w 1943 roku przez małżeństwo Themersonów na zamówienie Biura Filmowego Ministerstwa Informacji i Dokumentacji Rządu RP w Londynie. Film miał na celu uświadomienie Brytyjczyków o zbrodniach popełnianych przez nazistów na podbitych narodach. W "Calling Mr. Smith" nacisk położony jest w szczególności na wyniszczanie kulturowe okupowanych krajów.
W dokumencie animacje przeplatają się z oryginalnymi materiałami filmowymi z okresu wojennego. Animowane fragmenty zostały zrealizowane na specjalnym stole do zdjęć trikowych przy użyciu ręcznie wykonanych przeźroczy. W warstwie dźwiękowej możemy usłyszeć muzykę klasyczną: Chopina, Bacha i Szymanowskiego.