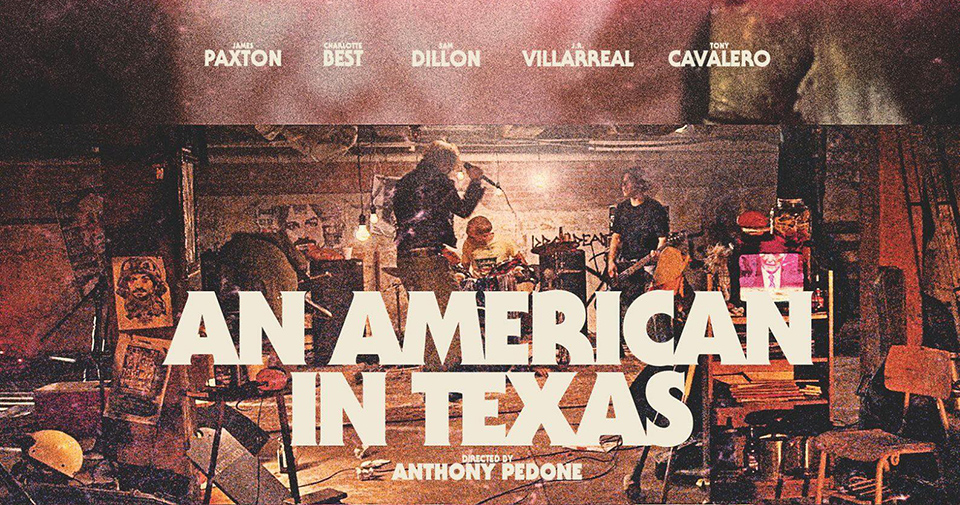 13 października podczas festiwalu filmowego the Byron Bay w Australii odbyła się światowa premiera An American in Texas. Jest to debiut reżyserski Anthona Pendone, tym bardziej cieszy wyróżnienie jakie film otrzymał na tym festiwalu. Został również wybrany jako jeden z 5 filmów polecanych przez Lone Star Film Festival, pojawił się na Austin Film Festival, Key West Film Festival i wielu innych.
Akcja filmu rozgrywa się na początku lat 90. Świat pogrążony jest w konfliktach. Stany Zjednoczone przeprowadzają Operację wojską Desert Storm, mającą na celu wyzwolenie Kuwejtu okupowanego przez Irak. Tymczasem w Texasie grupa przyjaciół, tworząca punkowy zespół SGW, żyje jakby obok tej rzeczywistości. Koncertuje, bierze narkotyki, dopuszcza się aktów wandalizmu. Toczące się konflikty są dla nich bez znaczenia, a w swoim zespole upatrują jedyną szansę na wyrwanie się z miasta.
Zespół Fixafilm postprodukcję wykonał w ramach nagrody, przyznanej nam podczas zeszłorocznej edycji US in Progress, części American Film Festival we Wrocławiu. Do naszych zadań należało wykonanie korekcji barwnej w ACES 2K, efektów online, grain management oraz mastering (DCP, BD, DVD). Dodatkowo nasz montażysta – Irek Grzyb – doszlifował finalny montaż produkcji.