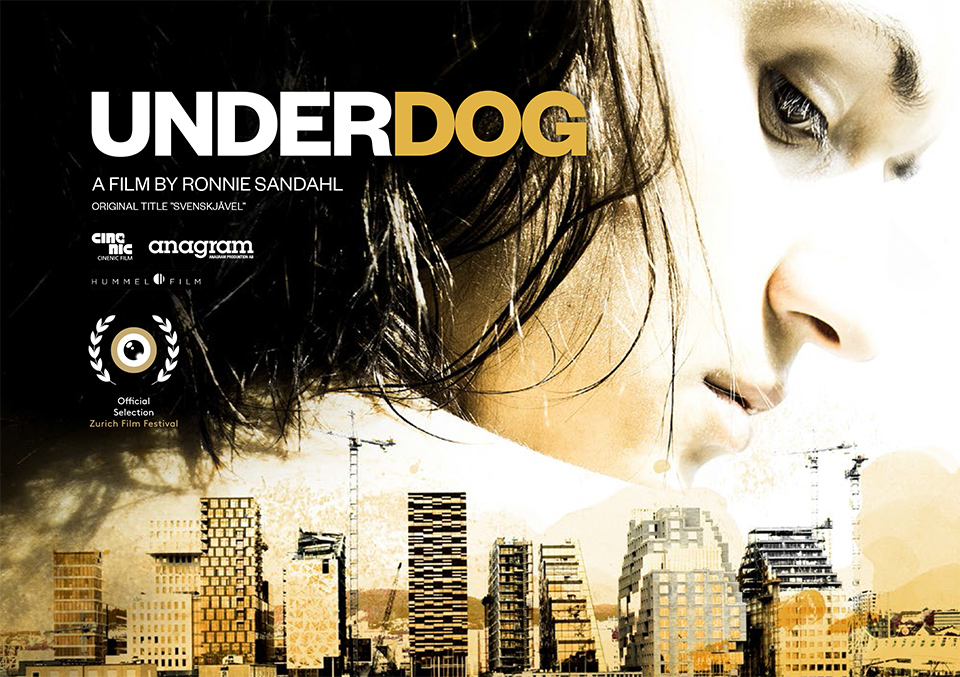 Film "Underdog" ("Svenskjävel") w reżyserii Ronniego Sandahla to jeden z projektów, przy których zapewniliśmy pełne zaplecze postprodukcyjne oraz rentalowe – począwszy od wynajmu kamery i osprzętu, obsługi na planie (za pomocą naszego autorskiego systemy DIT), przez synchronizację i przygotowanie plików do montażu aż po korekcję barwną, online, VFX, mastery wyjściowe oraz głęboką archiwizację. Jest to pierwszy szwedzki film w całości postprodukowany w rozdzielczości 4K. Wszystko to w ścisłej współpracy z Cinenic Film, Anagram production i Hummelfilm.
"Underdog" to debiut reżyserski Ronniego, który do tej pory był znany w Szwecji ze swych powieści oraz scenariuszy. Film opowiada o problemach młodych, bezrobotnych Szwedów, zmuszonych do emigracji do Norwegii, próbujących zmierzyć się z otaczająca ich, nie do końca przyjazną, rzeczywistością.
Światowa premiera "Underdog" odbędzie się już dzisiaj, podczas 10tej edycji Zurich Film Festiwal. Film weźmie równierz udział w konkursie debiutantów podczas 50tego Chicago International Film Festival (9-23.10.2014).