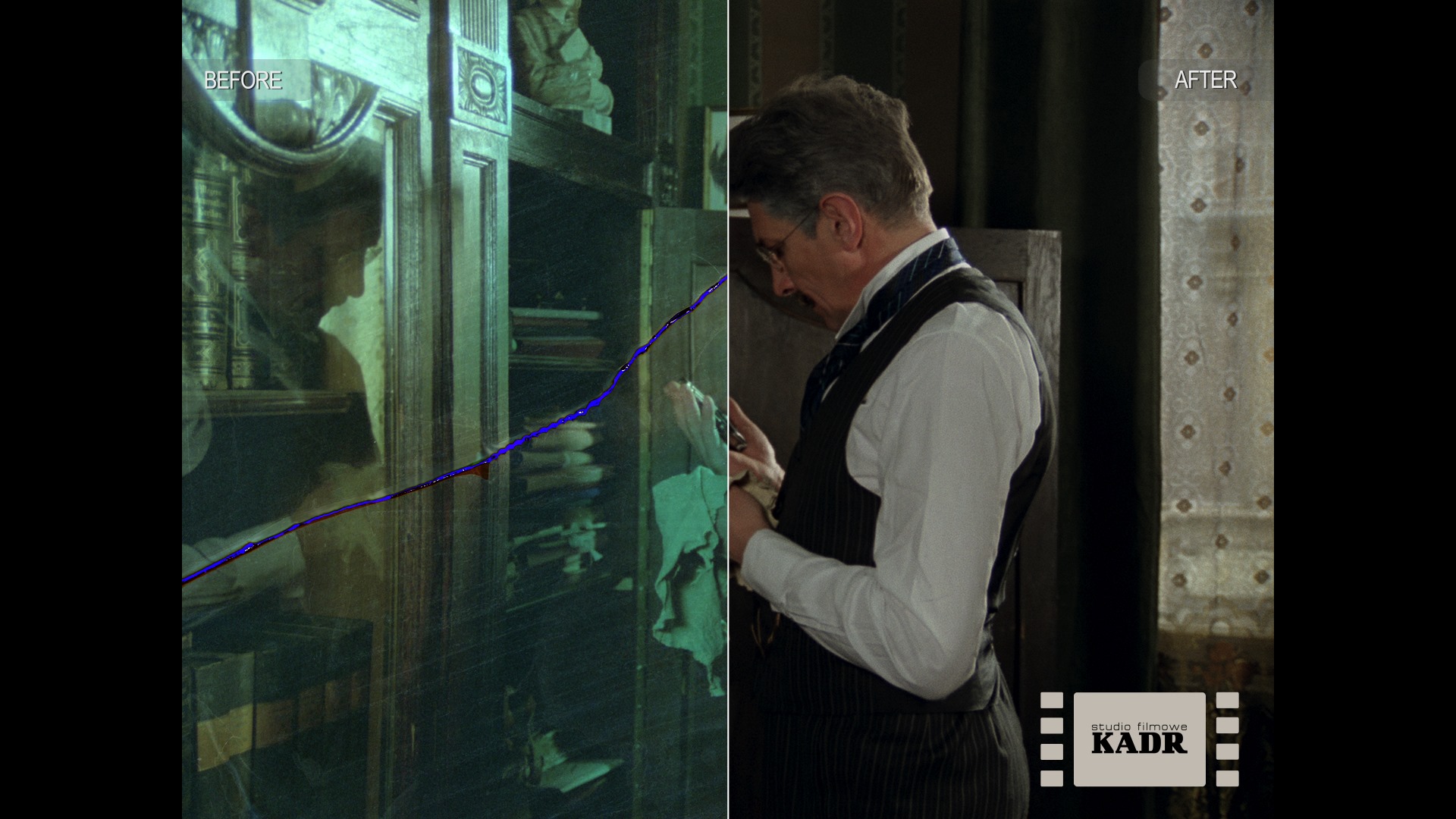 Quiet is the Night
Tadeusz Chmielewski's "Quiet is the Night" (1978) is a psychological, historical whodunit based on the novel "Příběh Kriminálního Rady" by Ladislav Fuks. The Fixafilm team digitally restored, colour-corrected and mastered the film.
Pomerania in the 1920s. Residents of a small town are shocked by a series of murders; the victims are all young boys. Police chief Teofil Herman takes charge of the investigation but, unable to make any headway, faces the wrath of the local community and press, who demand that the killer be caught immediately. Ripples of panic spread wider as the tension mounts.
Apart from the complex investigation, chief Herman also has family issues to contend with. An escalating conflict with his son, Wiktor, means the lad is capable of going to extremes to spite his father. Wiktor secretly starts helping the suspected murderer, forcing his father to choose between justice and his own child.
Work on the film "Quiet is the Night" was commissioned by Kadr Film Studio as part of the project "Digital restoration and digitisation of Polish feature, documentary and animated films in order to ensure access via all platforms (cinema, television, Internet, mobile devices) and preserve Polish film heritage for future generations", and was co-funded through the Operational Programme "Digital Poland for 2014–2020", priority axis II: "E-government and open government", specific objective 2.3: "Digital availability and usefulness of public sector information", sub-measure 2.3.2: "Digital availability of cultural heritage sources".
Written by
Tadeusz Chmielewski
Directed by
Tadeusz Chmielewski
Cinematography by
Jerzy Stawicki
Film rights owner
Studio Filmowe Kadr
Colour correction
Oskar Pospolitak SKF, Gosia Grzyb CSI, SKF
Restoration supervisor
Andrzej Łucjanek