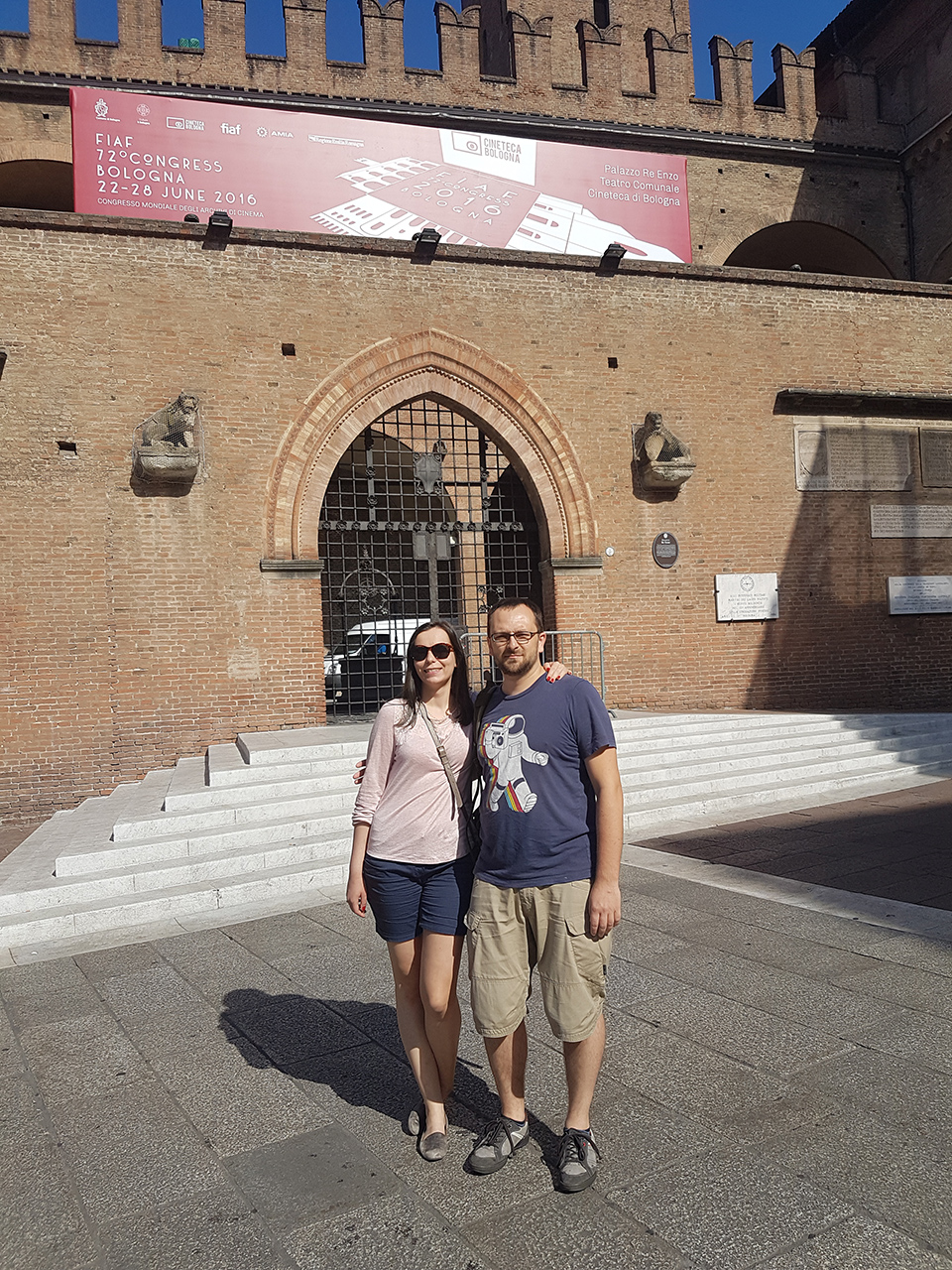 This year's 72nd FIAF (International Federation of Film Archives) Congress was held in Bologna from June 23–28. The main themes discussed were digital restoration, deep archiving, and related topics.
For the second time in its history, FIAF overlapped with the Il Cinema Ritrovato rare film festival, so we had an excellent opportunity to discuss not only restoration issues of interest to us as a company, but also to watch films from all over the world.
We are rather proud to mention that the festival programme included two films restored by Fixafilm! The restored Mexican film El puño de hierro from 1927, commissioned by the Filmoteca de la UNAM, was given its gala premiere, and the children's section presented some stop motion animated shorts made by the Se-Ma-For Studio in the sixties and seventies.
Our week in Bologna wasn't all premieres, though. We also appeared as vendors for the second time! As usual, we made numerous interesting contacts, which we hope will lead to more screenings at next year's FIAF.
Once again, we would like to thank our hosts for their hospitality and professionalism. It was a real pleasure to have taken part in the conference.