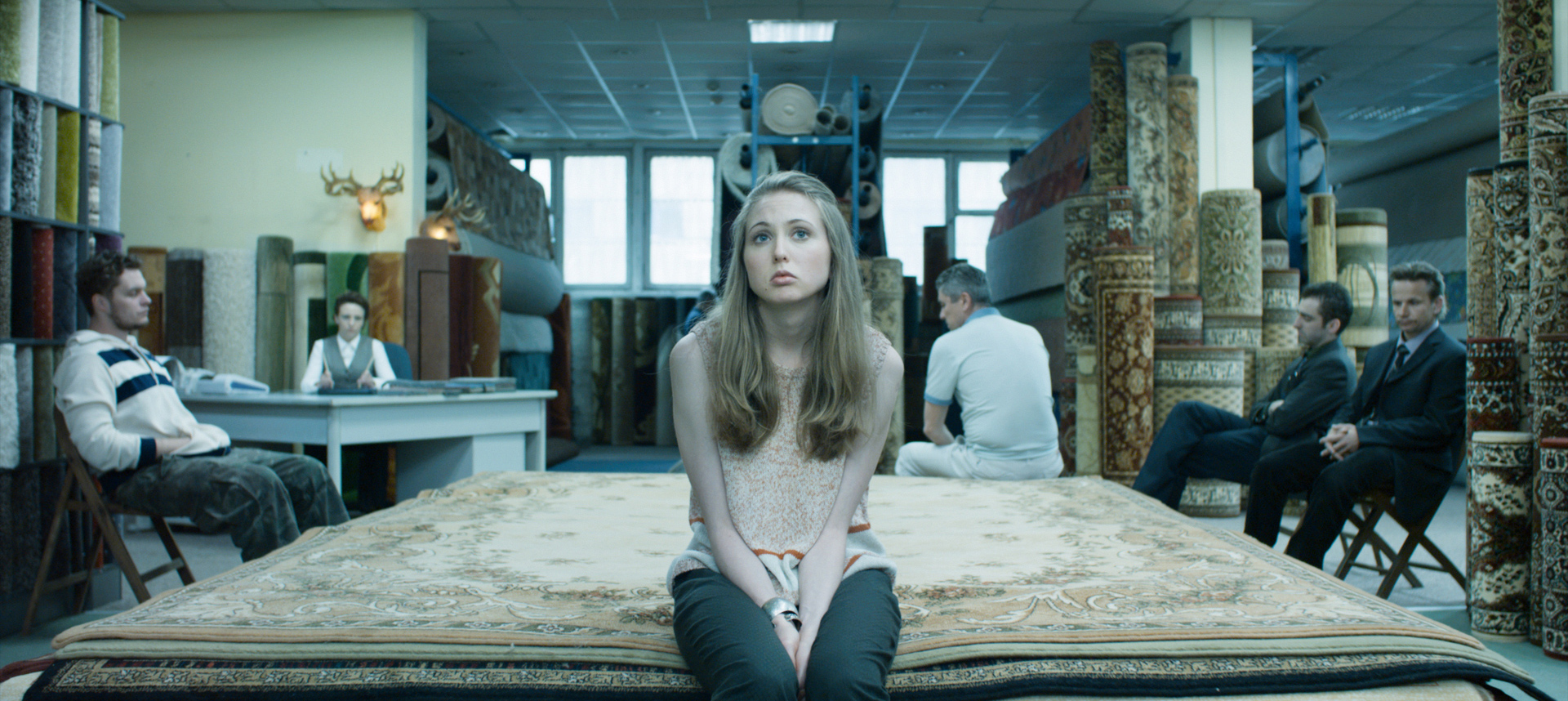 Kebab & Horoscope
The workings of destiny are inscrutable. One day you read your horoscope in your favourite magazine The Secret World of Animals and the stars tell you to change your life and quit your job. Rather than risk the ire of higher spheres, you hand in your notice and, quite by chance, you come across the author of said horoscope in the kebab shop where you no longer work. Sharing existential insecurities, you find common ground and discover that marketing is a line of work that requires intuition rather than any specialist training. A carpet shop, which has never had a single customer cross its threshold, is an ideal place to start a business. The staff there harbour huge potential for eccentricity, and their lukewarm position on floor coverings presents you, as self-styled professionals, with something of a challenge. This self-assured feature debut by director Grzegorz Jaroszuk offers an absurdly comic perspective on a group of solitary figures who try, with varying degrees of success, to get to grips with their bizarrely woeful lives.
Written and directed by
Gdzegorz Jaroszuk
Cinematographer
John Magnus Borge
Colour correction
Gosia Grzyb CSI, SFC
DI supervisor
Wojtek Janio
Year of production / length
2014 / 72"