about us
History and achievements
Fixafilm is the brainchild of three friends: Wojtek Janio, Łukasz Ceranka and Andrzej Łucjanek, who decided to bring their dreams and their passion for film to life.
They're the reason why Fixafilm is one of the industry's most valued companies in the Central and Eastern European market.
The crowning achievements of our work are the nominations, awards and distinctions we've won.
We're exceptionally proud that our efforts are noted and appreciated both on the Polish market and internationally.
2013
PISF
PISF award in the digital restoration category
2014
ARRI
Lectures by Fixafilm executives at the ARRI Archive Workshop
2015
British Academy
Cooperation with the British Academy Film Awards
2016
ACES
Fixafilm is the first company in Poland to adopt ACES
2017
Workshops
Organiser of digital image restoration workshops
2018
Focal International Awards
Nominated for the Focal International Awards
2018/19
Sergei Parajanov
Digitised films by Sergei Parajanov
2019
USA
Fixafilm opens a branch in Los Angeles, California
2019
Dolby Vision
Fixafilm is the first certified Dolby Vision facility in Poland
2019
New York Film Festival
Restorations by Fixafilm screened at New York Film Festival
Fixafilm won the Polish Film Institute Prize in 2013 in the digital restoration category. And we've been nominated for it as many as four times. We're delighted with our nomination for the Focal International Award 2018 for the best restoration for Moomins and the Winter Wonderland, which was shortlisted for an Oscar.
We're also proud that our leaders, the founders of Fixafilm, are known on the international scene as outstanding specialists in restoration. This bears fruit in their numerous presentations during fairs and conferences, and publications in trade media (Arri Archive Workshop, Film Pro, Arri News).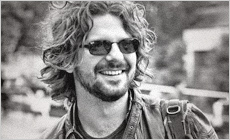 Wojtek Janio
The charismatic president of Fixafilm, a man with a great sense of humour and tremendous knowledge about digital restoration.
He's supervised the restoration of more than 20 narrative features, and remastered 16 (including six from the 1920s and '30s), along with remastering more than 1,200 minutes of documentary film.
Today he oversees our work in the Americas.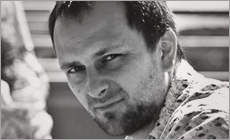 Łukasz Ceranka
A jack of all trades, an international-caliber specialist in restoration, as attested by his numerous lectures and speeches at industry conferences and trade fairs.
He's supervised the post-production process of more than 20 narrative films, including the Oscar-nominated Katyń directed by Andrzej Wajda – the first European film made entirely in 4K resolution. Łukasz's CV includes almost 200 restorations.
At Fixafilm he runs the digital restoration department.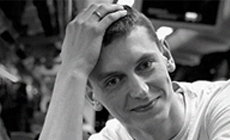 Andrzej Łucjanek
Energetic, diligent, and extremely meticulous in every project he takes on. He's participated in the restoration of more than 100 films, including gems such as Jerzy Kawalerowicz's Oscar-nominated Pharaoh.
Andrzej has won twice the Polish Film Institute award for digital restoration, and what's more, he has seven (!) nominations. He's a long-time lecturer at the National Film School in Łódź.
At Fixafilm Andrzej is responsible for the film post-production department and coordinates its European operations.
Production
11 feature-length narrative films
3 TV series
5 short narrative films
including 12 assignments abroad
We provided DIT services in countries including Germany, Sweden, Iceland, Norway and Bosnia & Hercegovina
Restoration
63 feature-length narrative films
26 documentary films
6 TV series
4 animated films
including 23 foreign films
Post-production
18 feature-length narrative films
11 short narrative films
13 documentary films
3 music videos
1 animated film
including post-production of 17 foreign films
Remastering
7 feature-length narrative films
5 short narrative films
8 animated films
101 documentary films
including 28 foreign films